"Reliability, the key to a Better Bottom Line"
Orlando, Florida, January 28, 2013 — Schneider Electric, the global specialist in energy management, has been selected to present a paper at the 59th Annual Reliability and Maintainability Symposium (RAMS®) 2013. The event will take place at the Rosen Shingle Creek Resort in Orlando, Florida on January 28-31, 2013, and it is where people from the product assurance industry gather for training and tutorials on the latest technical practices, procedures and results. The theme for this year's event is "Reliability, the key to a Better Bottom Line".

Golnaz Sanaie, Reliability Manager for Schneider Electric's Solar Business, will present her paper "Using Reliability Modeling and Accelerated Life Testing to Estimate Solar Inverter Useful Life " on January 28th.
The paper demonstrates a unique approach for increased confidence in predicting the expected life cycle cost and long term availability of Schneider Electric's GT500 MVX grid-tie central inverter. This approach is considered to be the first known attempt in the industry to predict the long term reliability and availability of a complex product such as a solar inverter.
"We are very proud of our effective use of accelerated life testing at the inverter level," says Spyros Thomas, VP of Quality, and Customer Support & Services at Schneider Electric's Solar Business. "This methodology will help us to further develop the long term reliability of our products as well as increase customer satisfaction."
Featured Product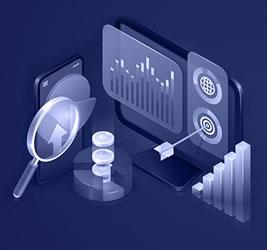 At Precedence Research we combine industry-leading insights with ground-breaking research techniques to help our clients successfully address their unique business challenges and achieve mission-critical goals. Our suite of services is designed to give tailwinds to businesses.