AHR Expo 2013, Booth # 5219
Morgan Thermal Ceramics announces that it will be showcasing its FireMaster® FastWrap® XL and FireMaster® FastDoor material for HVAC and grease ducts, along with its Superwool® Plus material for boilers, water heaters and boiler flues, at AHR Expo 2013. The show will be held January 28-30, 2013, at the Dallas Convention Center, in Dallas, Texas, and Morgan Thermal Ceramics will be on Booth #5219.

FireMaster FastWrap XL is a flexible blanket composed of high temperature fibers classified for applications to 2192°F (1200°C) and is supplied fully encapsulated in durable glass fiber reinforced foil facing for easy handling and installation. FastWrap XL is UL (Underwriters Laboratories Inc.) classified and ULC (Underwriters Laboratories of Canada) listed in various systems for one and two hour fire resistive enclosure protection, reduced clearance for exhaust ducts, electrical circuit protection, and as a component in various UL firestop designs for fire resistance rated floors, ceilings, and walls.
The FireMaster FastDoor XL duct access system for grease ducts provides a safe and easy way to gain access to kitchen ducts for cleaning and inspection. It comprises a UL1978-tested and listed duct access door and an ASTM E2336-tested and listed enclosure cover plate. FireMaster FastWrap and FireMaster FastDoor XL are used in a newly certified, space-saving UL-listed installation method for grease duct enclosures used in commercial construction.
"By using compression joints rather than overlap joints, this new UL-listed installation method results in space, labor, and material savings," said Clay Booth, Morgan Thermal Ceramics' Fire Protection Market & Sales Manager. "The space savings are estimated at 33% compared to existing methods, offering real benefits to commercial construction projects."
Also on display is Superwool® Plus material for boilers, water and pool heaters, and chimney and boiler flues. Superwool Plus insulating fiber is up to 17% more energy efficient than traditional Refractory Ceramic Fiber (RCF) and any other low bio-persistent insulation. Superwool Plus enables users to increase manufacturing process efficiencies and make significant cost savings associated with energy usage.
A breakthrough in the company's advanced manufacturing control has allowed the product to be engineered to maximize the fiber content and as a result, it has significantly lower thermal conductivity and enhanced energy saving properties with much improved handleability.
Superwool Plus is a low biopersistent fiber with no workplace environmental control concerns. It meets the criteria for exoneration from classification and labeling regulation in Europe under Nota Q of Directive 67/548/EEC.
Ends
For further information, please contact:
Kristin Nugent, McNeil, Gray & Rice Inc.617 367 0100 ext. 148
kristin.nugent@mgr1.com
Wendy Evans, Tel: +1 706 796 4200
Email: wendy.evans@morganplc.com
About Morgan Thermal Ceramics
Morgan Thermal Ceramics is a world leader in the design and manufacture of advanced heat insulation products which are used to help reduce energy consumption in a range of industrial processes, from iron and steel production to power generation. Key products include Superwool® the leading low bio-persistent insulating fibre, insulating firebricks (IFBs) and a range of monolithic materials. The business employs some 3,000 people in more than 50 locations worldwide, with manufacturing sites in 25 countries.
Morgan Thermal Ceramics is a business within the Morgan Ceramics Division of The Morgan Crucible Company plc, one of the world's leading advanced materials companies. The company specialises in the design, manufacture and marketing of ceramic and carbon products which are used in a wide range of applications, from transport and telecommunications to fire protection and medical instruments. Morgan Crucible is listed on the London Stock Exchange in the engineering sector.
For more information on Morgan Thermal Ceramics visit www.morganthermalceramics.com or contact one of our sales offices below:
Europe
Morgan Thermal Ceramics
Tebay Road, Bromborough, Wirral, Merseyside CH62 3PH, United Kingdom
T: +44 (0)151 334 4030 F: +44 (0)151 334 1684
Email marketing.tc@morganplc.com
North America
Morgan Thermal Ceramics
2102 Old Savannah Road, Augusta, Georgia, 30906
Tel: +1 (706) 796 4200Fax: +1 (706) 560 5841
Email marketing.tc@morganplc.com
Asia
Morgan Thermal Ceramics
150 Kampong Ampat, #05-06A KA Centre, Singapore 368324
Tel +65 6595 0000 Fax +65 6595 0005
Email asia.mc@morganplc.com
South America
Morgan Technical Ceramics
83 Rua Darcy Ribeiro, Santa Cruz, CEP 23567-190,Brasil
Tel +55 (21) 3305 7400 Fax +55 21 2418 1205
Email: marketing.tc@morganplc.com
Featured Product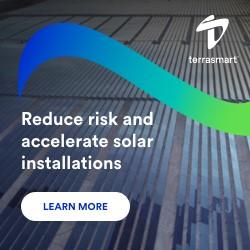 We push the limits in renewable energy, focusing on innovation to drive progress. Pioneering new solutions and ground-breaking technology, and smarter ways of working to make progress for our clients and the industry.