Currently four sizes of the load break switches have been UL Listed
Portsmouth, NH. February 7, 2013 –Woehner USA, the official distributor for the complete range of Telergon photovoltaic (PV) switches in North America, has announced that Telergon's S5000 DC load break switches are now UL Listed to the UL98B standard. These products are now in addition to the ETL recognized product range, according to the same UL98B standard.

Currently four sizes of the load break switches have been UL Listed: Size 1 (250 amp), Size 2 (400 amp), Size 3 (600 amp) and Size 4 (800 amp). They are available from Woehner USA's stock in Memphis Tennessee or the Telergon manufacturing plant in Saragossa, Spain.
"Having a UL listed component is very important to us as it increases the range of customer applications for which we can provide switching solutions." said Kevin Saunders, Managing Director of Wöhner USA. "In addition, assembly manufacturers who are pursuing a UL Listing of their equipment to the UL1741 standard will require this UL mark, and we are happy that we can provide them with it. In addition, with a listing, assembly manufacturers can simply apply (or substitute) the UL Listed products as long as the product ratings suit the ratings of the assembly. It's a drop-in replacement."
Aimed at North American photovoltaic installations that require NRTL (Nationally Recognized Test Laboratory) certification, Telergon's S5000 DC load break switches are typically used in string combiner boxes, re-combiner boxes and inverters that are constructed to the UL1741 standard and can be used to safely disconnect live direct current at up to 1000Vdc.
About Woehner
Tradition and innovation you can rely on. Since 1929, Woehner has contributed to the safe and efficient distribution of electrical energy. Through eight subsidiaries, one joint venture and a comprehensive global network of distributors, Woehner is able to provide a range of reliable, innovative and safe products that guarantee the low voltage supply of electricity for use in a wide variety of industries.
Featured Product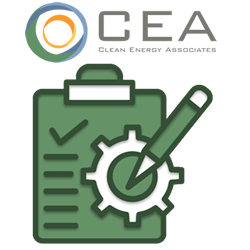 Clean Energy Associates provides a complete quality assurance solution that covers the entire product lifecycle of PV modules, storage systems, and every Balance of Sy stem (BOS) component. CEA's experienced on-the-ground and international team of quality control engineers and account managers offer an unparalleled quality assurance presence that can protect solar and storage investments and ensure future energy-producing viability for the life of the product.