Finalists of the inaugural CSP Today India awards have been announced, and the voting process is now open.
While concentrated solar thermal power in India has been going through a difficult period, real strides are being taken to create a market out of nothing. Not only are Phase I projects in the National Solar Mission making progress, but significant efforts have been made by companies and individuals to promote the technology.

On 12 March CSP Today India 2013 will host an awards ceremony to recognize the achievement of companies in four categories – with only one of them taking the prestigious title for 2013.
CSP India Technology and Supplier Award
Aalborg CSP & Sojitz Corporation
GE Oil & Gas
Lauren Engineers & Constructor
Rioglass Solar
Suntrak Synergy
Schlaich Bergermann und Partner (SBP)
CSP India Engineering Performance Award
Lauren CCL Engineers
Sahajanand Laser Technology (SLT Energy)
Sener
CSP India Personality of the Year
J P Tiwari (Godawari Green Energy)
Sudhir Kapur (Country Strategy Business)
Geetanjali Choori (Energy Guru)
Dhruv Batra (Cargo Power)
Bibek Bandyopadhyay - Ministry of New and Renewable Energy, Solar Energy Centre
CSP India Developer Award
Godawari Green Energy
Cargo Power & Infrastructure
The CSP Today India Awards will take place on the evening of 12 March at the Hilton New Delhi /Janakpuri hotel, concluding the first day of the CSP Today India 2013 conference. There will be eager anticipation to find out who will emerge as this year's winners and see how they have made a difference to concentrated solar power in India.
For more information about the awards visit:
http://www.csptoday.com/india/awards-index.php
Contact:
Matt Carr
CSP Today
matt@csptoday.com
Featured Product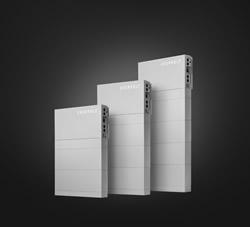 Renewable energy stored in an EVERVOLT home battery system is the perfect backup plan against an uncertain utility grid and weather events. Run key appliances longer and live life when the unexpected happens. EVERVOLT battery storage systems are covered by a complete 12-year warranty from Panasonic.