CPUC orders SCE to meet local capacity requirements and at least 50 MW has to come from energy storage resurces
Today, the California Public Utilities Commission (CPUC) unanimously approved a long term procurement decision ordering Southern California Edison (SCE) to procure between 1,400 and 1,800 megawatts of energy resource capacity in the Los Angeles basin to meet long term local capacity requirements by 2021. Of this amount, at least 50 MW is required by the CPUC to be procured by SCE from energy storage resources, as well as up to an additional total of 600MW of capacity required to be procured from preferred resources - including energy storage resources.
Under the CPUC's final decision approved today, energy storage resources must be considered "along with preferred resources" including energy efficiency, demand response and distributed generation, consistent with the clean energy resource procurement priorities embodied in California's Energy Action Plan. Janice Lin, Executive Director of the California Energy Storage Alliance (CESA) and Managing Partner of Strategen Consulting, LLC, said that "this landmark decision represents a major breakthrough for energy storage market development in California and nationwide." According to Lin, "required energy storage procurement under this decision provides a much needed market-signal that energy storage will be considered as a key asset class to help California address to help California address its long term local reliability needs."
In his introduction before the dais, Commissioner Michel Peter Florio, the Assigned Commissioner responsible for the CPUCs long-term procurement planning rulemaking, expressed the rationale for the "monumental" decision during the CPUC's discussion, stating "we need to move beyond paralysis by analysis with respect to energy storage." The decision will have immediate impact as SCE is directed to file an Application for each local reliability area seeking approval of contracts by late 2013 or early 2014.
With clear CPUC momentum on its progressive clean energy policies, California is quickly becoming a leader for energy storage in the United States. In addition, Assembly Bill 2514 enacted in 2010, is widely hailed as landmark energy storage legislation for the nation. AB 2514 requires the CPUC to establish appropriate 2015 and 2020 energy storage procurement targets for California load serving entities, if cost effective and commercially viable by October 2013. Implementation of AB 2514 is already well underway at the CPUC via the Energy Storage Rulemaking (R.10-12-007).
Coinciding with the anticipated conclusion of the Energy Storage Rulemaking (R.10-12-007), California will also host the US's newest international energy storage conference and exposition, Energy Storage North America (ESNA), on September 10-12, 2013 at the San Jose Convention Center. Strategen, in partnership with leading German conference organizer Messe Dusseldorf, recently announced ESNA as a major opportunity for leaders worldwide to learn about energy storage applications, markets and procurement mechanisms in North America. The 3-day ESNA 2013 conference will commence with workshops on September 10, followed by the conference program concentrating on energy storage applications and markets including behind-the-meter, distribution, transmission and electric vehicle charging applications, with a 'Spotlight on California' on the second day. Day three will highlight market developments elsewhere in North America and globally. The supporting partners include the national Electricity Storage Alliance, California Energy Storage Alliance (CESA), Texas Energy Storage Alliance (TESA) and other international Energy Storage Alliances from India, China, and Germany, among others. ESNA will feature over 80 speakers during its 3 days.
ABOUT STRATEGEN CONSULTING
www.strategen.com
Strategen Consulting, LLC, is a strategy consulting firm that helps organizations launch profitable, long-term ventures in clean energy markets. Since 2005 Strategen has developed tailored strategies for a range of clients, from global Fortune 100 firms to well-funded startups, empowering them with the insight to tackle critical business issues and develop lasting competitive advantages. Strategen co founded the California Energy Storage Alliance in January 2009.
ABOUT THE CALIFORNIA ENERGY STORAGE ALLIANCE
www.storagealliance.org
The California Energy Storage Alliance (CESA) is a membership-based advocacy group committed to advancing the role of energy storage in the electric power sector through policy, education, outreach, and research. CESA was founded in January 2009 by Janice Lin, Managing Partner of Strategen Consulting, and Don Liddell, Principal of Douglass & Liddell. CESA's mission is to make energy storage a mainstream energy resource which accelerates the adoption of renewable energy technology and promotes a more efficient, reliable, affordable, and secure electric power system
ABOUT ENERGY STORAGE NORTH AMERICA
Energy Storage North America is the premier networking and deal making event to drive energy storage market expansion in profitable applications in the United States. For further information about participating in Energy Storage North America 2013, contact Messe Düsseldorf North America, 150 North Michigan Avenue, Suite 2920, Chicago, IL 60601.
Telephone: (312) 781-5180; Fax: (312) 781-5188; E-mail:dknoll@mdna.com;
Visit the web site http://www.esnaexpo.com;
Follow on Twitter at http://twitter.com/EnergyStorageNA (#ESNA2013);
Like us on Facebook at http://www.facebook.com/EnergyStorageNA
.
Featured Product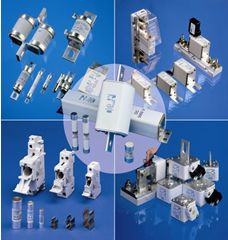 SIBA Fuses: your trusted source for all your circuit protection applications, from solar power to wind power. We are the world leaders in these applications and the most trusted name for your circuit protection needs. We have been working for over 70 years in semiconductor fuses, including ULTRA RAPID®, medium, and high voltage, standard European, miniatures, electronic fuses, and a wide range of DC rated fuses (24 VDC - 5000 VDC) for all types applications. We work with medium and high voltage fuses for protection of transformers, including submersibles, motors, medium and high voltage switchgear, compact substations, cable feeders, and high voltage capacitor circuits. New: Full line of PV UL Listed fuses and fuse holders. Contact us today for more information on our products and services.