HOUSTON--Integrated Electrical Services, Inc. (or "IES") (NASDAQ: IESC), an infrastructure services company with leading positions in a broad range of markets for electrical and communications products and services, today announced that it has entered into a definitive agreement to acquire certain assets of the Acro Energy group (or "Acro"), a residential solar energy integrator. The acquisition is subject to satisfaction of customary closing conditions and is expected to close in the second quarter of 2013.

"Offering alternative energy services to the residential market represents a long term growth market for IES Residential," said Dwayne Collier, President of IES Residential. "As Acro Energy's exclusive installation provider since late 2011, this acquisition will not only strengthen our position in the residential solar market, but also provide IES Residential with Acro's sales force capabilities to cross-sell additional electrical services."
Acro Energy markets and sells products and services through a sales organization that includes a direct sales team, a call center and a customer referral program. As part of the acquisition, over 70 employees and independent contractors across Acro's three offices will join IES. Additionally, IES is assuming Acro's backlog of contracts of over $4.0 million. Acro Energy is a top fifteen residential solar energy integrator in the state of California.
The terms of the acquisition may be found on the Company's quarterly report on Form 10-Q filed with the Securities and Exchange Commission on February 14, 2013.
ABOUT INTEGRATED ELECTRICAL SERVICES, INC.
Integrated Electrical Services, Inc. is an infrastructure services company that enjoys leading positions in a broad range of markets for electrical and communications products and services. Our 2,500 employees serve clients throughout the United States. For more information about IES, please visit www.ies-corporate.com.
Featured Product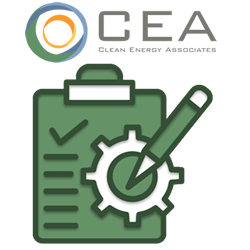 Clean Energy Associates provides a complete quality assurance solution that covers the entire product lifecycle of PV modules, storage systems, and every Balance of Sy stem (BOS) component. CEA's experienced on-the-ground and international team of quality control engineers and account managers offer an unparalleled quality assurance presence that can protect solar and storage investments and ensure future energy-producing viability for the life of the product.