Solar Energy World and SunPower are helping Maryland homeowners go green this St. Patrick's Day with the "Be Green and Save Green" Solar 101 Workshop.
Workshop to Provide Insight into Benefits of Solar Power

DEADLINE TO RSVP FOR FREE REGISTRATION IS MARCH 10, 2013
Local solar power systems design and installation company Solar Energy World is helping homeowners go green this St. Patrick's Day by making solar power more affordable for Maryland homeowners. With recent incentives from the state and federal government, homeowners can slash their energy bills by 50-100% in 2013. According to the SEIA (Solar Energy Industries Association), 2012 was a record year for the U.S. solar industry. Maryland in particular is showing phenomenal growth in solar adoption, now ranking 6th in the country for installed solar capacity. This growth can be attributed to Maryland State lawmakers' goal of generating 20% of the state's power from renewable sources, with at least 2% of that from solar energy by 2022.
This month, Solar Energy World is hosting a free workshop for homeowners at their Maryland headquarters in Elkridge. Homeowners will learn about solar power, how it can be incorporated in their homes, and what the costs and incentives are for going solar. RSVP is required for free admission.
WHO: Homeowners who are interested in cutting home energy costs and gaining energy independence.
WHAT: The "Be Green to Save Green" St. Patty's Day Solar Workshop:
• Complimentary refreshments and coffee
• Gift and information package for attending
• Tour of Solar Energy World's rooftop solar system
HOSTED BY: Solar Energy World, Sponsored by SunPower
WHERE: Solar Energy World Headquarters
5681 Main Street
Elkridge, MD 21075
WHEN: Saturday, March 16th 2013
10:00 AM – 12: 00 PM
WHY: Come to The Solar 101 Munch and Learn Workshop to learn about…
 The state of the solar industry, green jobs and environmental benefits
 How solar works in the local climate
 The latest solar technologies
 The costs & financial incentives for homeowners
 How to choose a solar contractor
COST: Free with RSVP by March 10th, $20 without RSVP at-door
RESERVE: RSVP by March 10, 2013.
RSVP online at www.MySolarWorkshop.com
For questions call Laureen Peck 888-497-3233
MEDIA CONTACT: Samantha Cole
smajka@solareworld.com
410.579.2009
###
Featured Product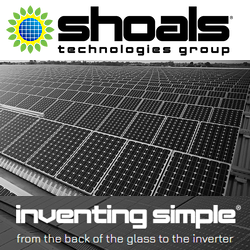 Inventing Simple® isn't just a slogan to us, it's a way of life. Using simple plug-and-play ideology, we revolutionized solar installations in 2003 with our Interconnect System™. Our harnessing system is now the gold standard EPC's use around the world. By using simple ideas, we are making solar energy a more affordable and clean power source for future generations.