The Powador 60.0 TL3 is in great demand
Neckarsulm, 18 February 2013 – Its high performance and wide range of features are making the Powador 60.0 TL3 from KACO new energy, one of the world's largest manufacturers of photovoltaic inverters, a best-seller. Early ordering is recommended.

The engineers at the Germany-based inverter manufacturer KACO new energy have taken the design of the popular Powador 39.0 TL3 to its logical conclusion with the current Powador 60.0 TL3. With an efficiency of 98% and three independent MPP trackers, the inverter has the standard features such as high performance and flexibility, but now with an AC output of a full 49.9 kVA. Every MPP tracker can process the output of up to five strings in a voltage window of 200 to 850 V.
The units are fitted with an integrated data logger including web server, a graphical display for showing operating data and a USB port for installing firmware updates. The XL model also offers an integrated string collector with string fuses and overvoltage protection.
Because KACO new energy is offering all these features at a very attractive price-performance ratio, it is not surprising that the Powador 60.0 TL3 is in great demand. Orders have been in the four-figure range since its introduction at the end of 2012. The manufacturer therefore recommends ordering early, because delivery times may extend beyond the usual two weeks.
About KACO new energy:
KACO new energy is one of the world's largest manufacturers of grid-tie inverters for feeding solar energy. The company offers a comprehensive range of inverters for PV systems for everything from single-family homes to multi-megawatt solar farms. KACO new energy is based in Neckarsulm, Germany and has been producing inverters with a cumulative capacity of nearly six gigawatts since 1999. KACO new energy was the first company in the photovoltaic industry to manufacture inverters (the Powador model) using CO2-neutral production methods. In addition to grid-tie and battery-based solar inverters, the company also supplies inverters for combined heat and power plants and concentrator modules as well as energy storage systems for solar power plants.
Featured Product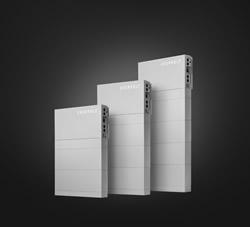 Panasonic's Total Home Energy System is built to deliver. The same battery technology we use to power the world's most advanced electric cars is now available to power your home. But it doesn't stop there. The all-in-one renewable energy system pairs Panasonic solar panels with Evervolt™ batteries to offer your customers a complete solar + storage solution, manufactured and warrantied by a company you know you can trust. In stock now.