CPV International 2013 is only three weeks away, taking place on 21-22 March at the AC Madrid Feria Hotel in Madrid and over 70 of the most influential figures, innovators and hands-on experts have now confirmed to attend.
The event will bring together leading experts throughout the global CPV industry and will tackle the challenges in presenting the opportunities of deploying CPV in new markets, as well as examining the strategies and tools to commercialise CPV technology and make plants more competitive by deploying at a lower cost.

The opportunity for CPV in Saudi Arabia and the Middle East, will be a critical part of the discussion especially in relation to the introductory and round 1 tenders for solar PV from the Kingdom of Saudi Arabia. With K.A. CARE, Sunpower, Isofoton, Apricum Consultants and TUV Intercert scheduled to present delegates will be able to get in-depth information and data from every part of the CPV value chain.
Organizers of the event, PV Insider have also confirmed this week that E.ON, the Qatar Foundation, ONEE, the Moroccan Infrastructure Fund, and Gas Natural Fenosa are just some of the delegates confirmed to attend CPV International 2013.
For more information about the event and the full agenda visit the event website here:
www.pv-insider.com/cpv
Or for more details about this event contact Letty Thomas on the details below:
Letty Thomas
lthomas@pv-insider.com
+44 207 375 7187
Featured Product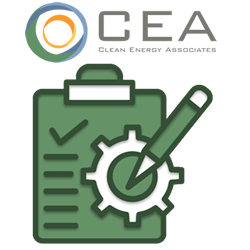 Clean Energy Associates provides a complete quality assurance solution that covers the entire product lifecycle of PV modules, storage systems, and every Balance of Sy stem (BOS) component. CEA's experienced on-the-ground and international team of quality control engineers and account managers offer an unparalleled quality assurance presence that can protect solar and storage investments and ensure future energy-producing viability for the life of the product.