New Energy Husum attracts visitors with interesting fringe events
Husum, 27.02.2013 New Energy Husum, the leading renewable energy trade fair, offers trade and private visitors, job seekers and families numerous informative and entertaining events from 21 to 24 March. The attractive fringe events include the JES! youth competition, a film about the energy transition, and the New Energy Slam speech competition. "The events providing an entertaining insight into the world of renewable energy", says Peter Becker, managing director of Messe Husum & Congress. The Renewable Energy Career Days provide information about the latest jobs available, and bring together job seekers and employers in the biomass, solar and wind sectors.

School pupils present their winning projects
During the fair, last year's three winners of the JES! Jugend.Energie.Spass. will be presenting their projects in Hall 3 (Stand 3HS3). The winners of the first prize analysed the complete energy consumption at their school and worked out ideas for improvement. One suggestion is that a photovoltaic system should cover the school's power needs. The winners of the third prize constructed a parabolic reflector for heating domestic water supply with solar energy.
And in 2013 the competition is once again being organised by S.A.T. Sonnen- und AlternativTechnik with Schleswig-Holstein's minister for energy transition, agriculture, the environment and rural areas, Dr Robert Habeck, as patron. Also supporting the competition for the fifth time are Nord-Ostsee Sparkasse, Stadtwerke Niebüll, Gemeindewerke Leck, Stadtwerke Bredstedt and Messe Husum. Applications are invited from young people aged between 14 and 22 years old with ideas for how renewable energy generated in Schleswig-Holstein can be stored. The main prize is a smart meter system for installation in the winner's school, and a personal meeting with Dr Robert Habeck. Deadline for applications is 31 May 2013.
Film screening "Living with the Energy Transition"
On Sunday 24 March, filmmaker and journalist Frank Farenski will be presenting his film Living with the Energy Transition at 14:30 in the Messe Husum auditorium. The film gives a breakdown of the electricity price, explains how the energy transition works and what role renewable energy plays in shaping electricity prices. The film also includes interviews in which solar power producers, politicians – including German environment minister Peter Altmaier – and a financial analyst express their views on energy transition. It also includes portraits of people who live with renewable energy.
Science Slam and job fair
The second New Energy Slam at 18:30 on 22 March will be drawing visitors to the auditorium for exciting and amusing talks. Here anyone can present their own new, innovative ideas and own research on a subject relating to renewable energy. Speakers have ten minutes to enthral the audience with their speeches, and the audience will then give marks and so choose the winner.
On 22 and 23 March in the NordseeCongressCentrum, visitors who themselves aspire to a career in the renewable energy sector can find out about job vacancies, training and retraining opportunities offered by job agencies, staffing agencies and training institutions. The A.S.I. Wirtschaftsberatung company will also provide free checking application documents and give advice for qualified staff and trainees looking for a job.
About New Energy Husum
In recent years, New Energy Husum has established itself as one of the most important trade fairs for the renewable energy sector. Since 2002 it has served as a stage for decentralised energy generation using all kinds of renewable sources. Topics and techniques covered by the fair include small wind turbines (up to 100 kW), biogas, solid biomass (pellets, firewood and wood chips for heating systems), solar heating, photovoltaics, electric vehicles, near-surface geothermal energy, energy storage, energy-efficient building and mini CHPs. From 21 to 24 March 2013 experts and leading manufacturers will be meeting again in the North Frisian town of Husum to set the course for the innovations needed in what is a rapidly growing market.
Messe Husum & Congress
Catherine Diethelm
Am Messeplatz 12-18
25813 Husum
Tel.: +49 (0)4841 902 - 337
Fax: +49 (0)4841 902 - 246
eMail: diethelm@messehusum.de
www.messehusum.de
Press contact
Press Agency Krampitz
Iris Krampitz / Lea Schmitz
Dillenburger Str. 85
51105 Cologne
Tel.: +49 (0)221 912 49949
Fax: +49 (0)221 912 49948
eMail: contact@pr-krampitz.de
www.pr-krampitz.com
Images of the trade fair can be downloaded at
http://www.new-energy.de/de/presse/berichterstattung/bildmaterial.html
Images may be reproduced free of charge, though we request a sample copy. Please do not hesitate to contact us at any time if you have any queries.
Featured Product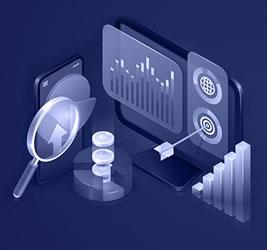 At Precedence Research we combine industry-leading insights with ground-breaking research techniques to help our clients successfully address their unique business challenges and achieve mission-critical goals. Our suite of services is designed to give tailwinds to businesses.