The indices score 40 countries on the attractiveness of their national renewable energy markets, energy infrastructure and suitability for individual technologies.
As governments seek to better manage their fiscal budgets, by taking control of their future renewable energy purchases, capacity auctions are becoming an increasingly preferred policy mechanism according to Ernst & Young's latest quarterly global Renewable energy country attractiveness indices report, released today.

Capacity auctions – whereby future power purchase projects and generation licenses are awarded through a competitive process – are just one example of a concession-based approach being taken by governments, as the industry continues to adopt alternatives to the historic revenue-based support mechanisms.
Gil Forer, Ernst & Young's Global Cleantech Leader, comments: "Governments are tailoring their approach to clean energy investment to their individual needs and market maturity, with several countries including France and India announcing capacity auctions at the end of 2012.The clean energy landscape has become much more global in the last 12 months, with more countries developing strategic initiatives at a national level to include and increase renewable energy within their overall energy mix."
The indices score 40 countries on the attractiveness of their national renewable energy markets, energy infrastructure and suitability for individual technologies. China retains the top spot in the All Renewables Index (ARI), following its announcement of ambitious capacity targets for 2013 and an increase in strategic outbound investment. Germany remains in second place as the government pro-actively expands the country's grid infrastructure, but the surprising announcement in January 2013 freezing the consumer levy for renewable energy, will put the sector under pressure going forward.
Meanwhile the US, in third place, has a renewed focus on wind power. President Obama, in his recent State of the Union speech, called for continuing progress in clean energy, stating: "Last year, wind energy added nearly half of all new power capacity in America. So let's generate even more." This is reflected in the last minute extension of the Production Tax Credit to allow wind developers, investors and manufacturers time to begin qualifying construction in 2013.
Big movers include South Africa, Morocco and Chile
The rising stars in this issue of the ARI include South Africa, which has overtaken Spain for 16th place, after 2012 saw agreements for 28 renewables projects – totaling 1.4GW – being signed under the first round of the national procurement program. This paves the way for construction to start in 2013 and reinforces the government's support for clean energy – increasing the country's attractiveness to investors and developers globally.
As part of its target to install 4GW of wind and solar capacity by 2020, Morocco's government agreed to a US$1b power purchase agreement (PPA) for the first 160MW phase of its flagship Ouarzazate CSP plant in Q4 2012. It also announced plans for another 400MW–500MW solar tender in 2014, resulting in a two-place jump up the rankings to 23rd in the ARI.
Chile moved up two places to 36th, as the country seeks bids to build South America's largest solar plant in the Atacama Desert – funded by a combination of government grants and loans totaling US$429m. Q4 2012 also saw high profile international players receive approval for various wind and solar projects including a 108MW wind power project by Australia's Pacific Hydro and a 70MW solar farm by Ireland's Mainstream Renewable Power Ltd.
Divestments likely to continue driving sector deal activity in 2013
Global clean energy investment in 2012 fell by 11% from the record level seen in 2011 to US$268.7b according to Bloomberg New Energy Finance, with only China, Australia and Mexico seeing an increase in total investment. Despite the challenges of a weak global economy, the outlook for 2013 is more positive with the trend of divestment and portfolio restructuring set to continue, generating a robust transaction environment in 2013.
Ben Warren, Ernst & Young Energy and Environmental Finance Leader comments:
"As debt pressures still hang over many European utilities and US utilities seek to rebalance their holdings in favor of regulated businesses, further divestments will continue to create transaction opportunities across the whole sector in 2013. It is anticipated that capital will continue to flow from Asia and from a wide range of institutional investors, including pension funds, sovereign wealth funds, and even high-profile corporations."
Solar represented the biggest proportion of new investment in 2012, reflecting a period of consolidation that is likely to continue in 2013, as the market adjusts to oversupply, falling prices and trade protectionism measures across the global market. While investment in the global wind sector fell during 2012, offshore wind is likely to be a key growth area for investment and transactions in 2013. The increasing maturity of the sector is attracting a diverse investor base, including industrial conglomerates, private equity groups, pension funds and private sector corporations.
The end of 2012 also saw a particularly interesting development for offshore projects in the North Sea, with Munich RE becoming the first insurance group to offer serial loss cover for the repair or replacement of defective turbines or components. This is expected to reduce the perceived risk-profile of the technology more broadly, boosting investor security and facilitating the financing of major offshore projects.
Trends and challenges for 2013
Looking forward, the combination of declining renewable energy technology costs and the need to manage corporate risks, such as energy price volatility and energy security, will drive more corporations around the globe to develop and implement renewable energy strategies. These strategies, which are complex from an operational perspective, will result in a growing share of renewable energy within the corporate energy mix.
Forer comments: "Developing and implementing a global renewable energy plan across many geographical sites is challenging, but it is business imperative for any corporation that wants to maintain its competitive advantage in the changing global economy."
The increased deployment of renewable energy will also have an impact across other areas of the power sector, with a lack of investment in infrastructure becoming a recurring issue. Countries such as China, India, Germany and Denmark are battling with aging or capacity-constrained grids and the balancing issues from increasing intermittency. At a European level, there is also a drive towards a policy commitment to strengthen the single energy market to avoid the risk of a fragmentation into 27 national systems.
Looking ahead, Warren concludes: "The power market as a whole is starting to see significant infrastructure deals; however, there needs to be increased investment to address the infrastructure challenges hindering the deployment of renewables, such as grid constraints and the lack of capacity markets and cross-border interconnections. We expect to see increased transaction and financing activity across these areas in 2013, as part of the wider global investment in a low-carbon economy."
To download issue 36 of the Renewable energy CAI and previous issues, visit www.ey.com/CAI
About the CAI
The Country Attractiveness Indices publication has been running since the beginning of 2003 and is distributed to over 4,000 people each quarter. It provides scores for national renewable energy markets, renewable energy infrastructures and their suitability for individual technologies.
The Indices monitors 40 entries: Argentina, Australia, Austria, Belgium, Brazil, Bulgaria, Canada, Chile, China, Denmark, Egypt, Finland, France, Germany, Greece, India, Ireland, Israel, Italy, Japan, Mexico, Morocco, Netherlands, New Zealand, Norway, Poland, Portugal, Romania, Saudi Arabia, South Africa, South Korea, Spain, Sweden, Taiwan, Tunisia, Turkey, Ukraine, UAE, UK and the US.
How Ernst & Young's Global Cleantech Center can help your business
From start-ups to large corporations and national governments, organizations worldwide are embracing cleantech as a means of growth, efficiency, sustainability and competitive advantage. As cleantech enables a variety of sectors, old and new, to transform and participate in a more resource-efficient and low-carbon economy, we see innovation in technology, business models, financing mechanisms, cross-sector partnerships and corporate adoption. Ernst & Young's Global Cleantech Center offers you a worldwide team of professionals in assurance, tax, transaction and advisory services who understand the business dynamics of cleantech. We have the experience to help you make the most of opportunities in this marketplace, and address any challenges. Whichever sector or market you're in, we can provide the insights you need to realize the benefits of cleantech.
About Ernst & Young's Energy and Environmental Finance Group
With a dedicated team of over 100 international advisors operating from our global team, Ernst & Young's Environmental Finance Group helps private and public sector clients to increase value from renewable energy activity. The team covers established and emerging renewable technologies, providing advisory services from initial market entry strategies to commercial analysis, finance raising, and M&A transactions advice.
About Ernst & Young
Ernst & Young is a global leader in assurance, tax, transaction and advisory services. Worldwide, our 167,000 people are united by our shared values and an unwavering commitment to quality. We make a difference by helping our people, our clients and our wider communities achieve their potential.
Ernst & Young refers to the global organization of member firms of Ernst & Young Global Limited, each of which is a separate legal entity. Ernst & Young Global Limited, a UK company limited by guarantee, does not provide services to clients. For more information about our organization, please visit www.ey.com.
Featured Product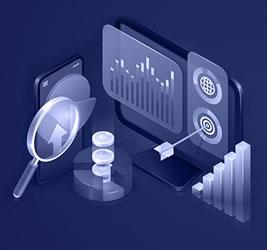 At Precedence Research we combine industry-leading insights with ground-breaking research techniques to help our clients successfully address their unique business challenges and achieve mission-critical goals. Our suite of services is designed to give tailwinds to businesses.