A recent CSP Today webinar on the prospects for the concentrated solar thermal power industry in the Middle East and North Africa is now available for viewing.
The 60 minute webinar addressed the opportunities open across the MENA region for CSP companies, with a cost analysis for the technology and a detailed look at hybridization.

Luis Crespo, President of ESTELA, explained during his presentation in the webinar that performance increases in CSP technology will be just as important as CAPEX reduction, which together will make solar thermal plants affordable. The key opportunity to enhance competitiveness will be hybridization, which provides dispatchable, base load power.
Echoing this sentiment, Mohammad Abutayeh from the Mechanical Engineering Department of Khalifa University outlined the Integrated Solar Combined Cycle model and it's applicability to the MENA region. In his detailed presentation, the modelling process and design considerations were explained with reference to existing ISCC plants.
An audience poll conducted during the webinar asked what the biggest roadblock was developing CSP in MENA, and almost half believed that the lack of a CSP-specific regulatory framework was holding back in the industry.
The webinar recordings and accompanying presentations are available for download now and can be accessed here: http://www.csptoday.com/menasol/content5.php
Contact information:
Matt Carr
CSP Today
matt@csptoday.com
Featured Product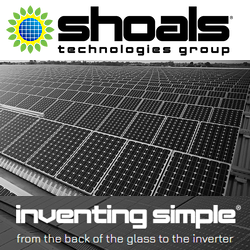 Inventing Simple® isn't just a slogan to us, it's a way of life. Using simple plug-and-play ideology, we revolutionized solar installations in 2003 with our Interconnect System™. Our harnessing system is now the gold standard EPC's use around the world. By using simple ideas, we are making solar energy a more affordable and clean power source for future generations.