EnergyTrend, a research division of TrendForce indicated that while the market is still steep and shadowed by the concern over trade war, policy and efficiency remains crucial to the re-emergence of the PV market.
The main products in the 2013 PV Expo exhibition are efficient power conversion products, and efficiency is also emphasized in peripheral products including materials, construction technology, manufacturing equipments, and other components. While subsidy continues to be revised downwards, the common goal among industries is to achieve grid parity--- in other words, to make solar power a contender for widespread development without subsidies or government support. Efficiency improvement is no longer dependent on a single field, but instead the cooperation of the upstream and downstream of the industry chain; only when cost is optimized and efficiency is continually improved will the large potential PV market turn into practical business.

On the other hand, industries in the exhibition also indicated that policy is still the key to improvements in the global PV industry. Though the ultimate goal of the industries is to completely extricate themselves from government subsidy, there is still a long way to go before achieving this goal and thus the stability of the policy could still greatly affect the global PV industry at the present stage. Related industries indicated that although the market has revealed reversion signals, the recent trade war effects are still unfavorable to the global market recovery; emerging markets will become the main driving force of market growth in the next few years, while earlier developed markets such as Europe, US, and Japan remain the basis of the global solar industry. If the Sino-US trade friction cannot be successfully solved, the long-term development of the global PV market may be crippled.
Product popularity is still shown in the spot market after the Chinese New Year, and due to the delay in China's double reverse policy, manufacturers indicated that there is still room for the price to rise before the policy is determined, a perspective in accordance with the market trend. Polysilicon price in the Chinese market has increased to $140.56RMB/kg; the average price of polysilicon wafers has increased to $6.15RMB/piece; the average price of single silicon wafers has maintained a price of $8.1MB/piece; cell price has remained flat. In the US market, several Chinese manufacturers have currently decided to return to the industry, but downstream manufacturers indicated that first-tier manufacturers remain the major suppliers, and products other than those produced by first-tier manufacturers are mainly used as auxiliary material. Spot price is quoted around $16.5USD/kg-$18USD/kg, average price at $17.0USD/kg, showing a slight increase of 0.44%. Major silicon wafer manufacturers have achieved full productivity, and price has increased along with improved efficiency; this week's average price at $0.87USD/piece, a 1.87% increase. Excess demand in the single silicon wafer market has spurred the price up to $1.196USD/piece, a 1.36% increase. Benefiting from increasing orders cell manufacturers have continued to raise the price; this week's average price at $0.363USD/Watt, a 0.83% increase.
Featured Product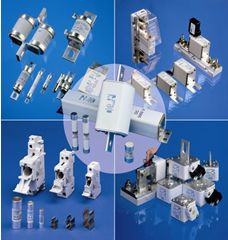 SIBA Fuses: your trusted source for all your circuit protection applications, from solar power to wind power. We are the world leaders in these applications and the most trusted name for your circuit protection needs. We have been working for over 70 years in semiconductor fuses, including ULTRA RAPID®, medium, and high voltage, standard European, miniatures, electronic fuses, and a wide range of DC rated fuses (24 VDC - 5000 VDC) for all types applications. We work with medium and high voltage fuses for protection of transformers, including submersibles, motors, medium and high voltage switchgear, compact substations, cable feeders, and high voltage capacitor circuits. New: Full line of PV UL Listed fuses and fuse holders. Contact us today for more information on our products and services.