RainWise to manufacture the exclusive weather station used by SORAPRO, a provider of solar monitoring equipment and software.
For almost four decades RainWise has been a forerunner in cutting edge meteorological technological development. "We are excited to have an industry leader like RainWise join our team. Their instrumentation and expertise add valuable assets to our extensive line of energy monitoring equipment," said Matthew Alestra, Vice President of Product Development for SORAPRO. "We are dedicated to implementing the best hardware into our devices and RainWise has been a leading weather station builder since 1974. With this partnership, we continue to demonstrate an outstanding level of commitment to the energy industry."

SORAPRO will incorporate the full line of RainWise's PVmet weather stations as upgrades to all of their existing monitoring devices, and will develop a new off-the-shelf, commercial solar monitor that includes a VC22 Weather Station Monitor. Matthew added "RainWise is unique because weather conditions have great impacts on solar energy production. The compact solutions offered by RainWise are easy to install and include all of the sensors that are crucial in determining the effectiveness of a solar installation." SORAPRO solar monitoring hardware equipped with a RainWise weather station is now available, for more information visit www.SORAPRO.com or call (855) 767-2776.
About RainWise: RainWise, a pioneer developer of meteorological equipment based in Bar Harbor, Maine, invented the original tipping bucket rain gauge design (used by all current manufacturers), the first wireless weather station and our featured line of PVMET solar monitoring stations. With more than 50 rain and temperature gauges, monitors, sensors, and related software products, we offer ideal solutions for all weather related enterprises. Our quality products are 100% made in the USA, come with a minimum 2 years warranty and are backed by free software upgrades and lifetime support. www.Rainwise.com
About SORAPRO: an energy management company based in Trenton, New Jersey, SORAPRO, offers a complete line of energy management equipment. Monitoring capabilities range from revenue grade solar monitoring to multi-circuit building energy management, and combine hardware with web based software applications. SORAPRO software features merge system monitoring algorithms, unique social media tools and a learning community to increase awareness of energy usage and system performance in one package. In 2012, SORAPRO recorded best-ever annual sales and is poised to continue its momentum through quality and value in innovative design and software applications. www.SORAPRO.com
Featured Product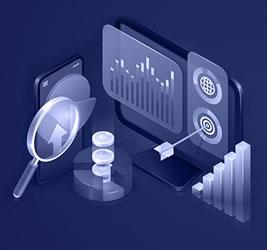 At Precedence Research we combine industry-leading insights with ground-breaking research techniques to help our clients successfully address their unique business challenges and achieve mission-critical goals. Our suite of services is designed to give tailwinds to businesses.