New grants to support manufacturing of the GEN4 - the company's award-winning waste heat to electricity appliance
ROTTERDAM, N.Y.--Cleantech company Ener-G-Rotors, Inc. received two funding awards to accelerate the company's efforts to commercialize its state-of-the-art, waste-heat-to-electricity appliance, the GEN4, Ener-G-Rotors CEO Michael Newell announced today.

The New York State Energy Research and Development Authority (NYSERDA) and National Grid awarded funding to assist Ener-G-Rotors as it moves toward manufacturing the GEN4 at the company's Rotterdam, NY facility. The GEN4 appliance economically converts low temperature heat to carbon free electricity for as little as 1.5 cents per kWh, helping industrial customers recover some of the quadrillions of BTUs of low grade waste heat that they now throw away.
"These awards will accelerate our shift from an R&D focus to full commercialization of the GEN4," Newell said. "Both of these partners have been important to our success so far, and we expect their support to be important in the future as well."
The $35,000 NYSERDA award will fund the development of a comprehensive manufacturing plan to support the rapid expansion of Ener-G-Rotors' production capabilities required to meet the expected global demand for the GEN4. NYSERDA has played a critical role in the growth and success of Ener-G-Rotors through several incentives already awarded to support R&D, appliance deployments, acquisition of advanced technology and tools, as well as manufacturing facility expansion.
""Today's announcement highlights the strength of public-private partnerships as the State's commitment to Ener-G-Rotors has helped foster the research, demonstration and commercialization of its clean-energy product," said Francis J. Murray Jr., President and CEO, NYSERDA. "Governor Cuomo has stressed the importance of innovation leading to economic growth and job creation. Through projects like Ener-G-Rotors, it demonstrates that successful clean energy innovation is happening here in New York."
National Grid is providing funding to offset expenses related to building and testing the GEN4 system at the company's facility. National Grid support covers electrical upgrades including establishing proper metering for introducing power onto the electrical grid.
Ener-G-Rotors is commercializing appliances that turns low- temperature heat into electricity, opening up new markets in industrial waste heat and changing the technology landscape for biogas, biomass, combined heat and power, solar thermal, and geothermal installations. The company is widely recognized as a pioneer in the conversion of low-temperature waste heat into electricity, and it has received awards at seven clean-energy forums around the country in the last three years. See www.ener-g-rotors.com.
Featured Product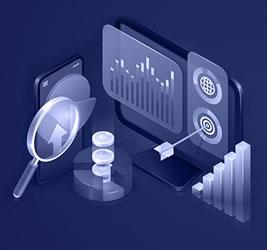 At Precedence Research we combine industry-leading insights with ground-breaking research techniques to help our clients successfully address their unique business challenges and achieve mission-critical goals. Our suite of services is designed to give tailwinds to businesses.