Develop wasteland, to create green electricity power
1.5MW project, UB Solar Mount& Ground Screw

A few days ago, Grace Solar successfully completed the cooperation with Kawasaki customer for the 1.5mw solar power station project. The whole project which applied Grace Solar's UB solar mount system and ground screw was successfully installed and went into operation. This is another large-scale ground solar power station project finished by Grace Solar in Japan.
Develop wasteland, to create green electricity power
The project locates in the open-air wasteland of Kawasaki where there is abundant solar resources and high development value. Building solar power station in the desert can not only cut down the cost of land expropriation, also can effectively solve the difficult problem of environment recovery, which opened up a new sunshine green channel for Japanese ecological environment construction.
Installed 1GW with outstanding quality
In the next 20 years, this project will cost-effective power for Japanese customers. So far, Grace Solar have installed more than 1GW solar power station in the world. The solar mount system from Grace Solar with its properties of easy installation and cost-effective will ensure the excellent performance of Kawasaki solar power station. And highly praised and favored by all customers.
Article origin: http://www.gracesolar.com/
Featured Product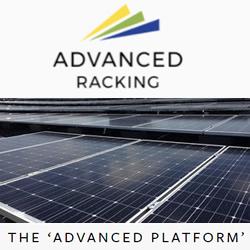 The 'Advanced Platform' simplifies the installation process by using universal mounting hardware that works perfectly across all roof types. Smart roof connection kits then connect to the specific roof's surface. The Advanced Platform is versatile: Our common design can be your single solution for all roof types.