New report from Fuel Cells 2000 highlights 2012 state policies on fuel cells and hydrogen.
(Washington, DC – March 19, 2013) In 2012, state agencies from California to Connecticut enacted programs supporting fuel cell technologies, with new policies focusing on deploying fuel cell vehicles and developing key infrastructure as well as the implementation and financing of fuel cell power generation systems. All of the new initiatives are detailed in an annual report from Fuel Cells 2000, the 2012 Policy Activity Wrapup—Fuel Cells & Hydrogen.

California led the way in 2012 with a variety of fuel cell programs, including an Executive Order signed in March by Governor Jerry Brown directing all state agencies to support the rapid commercialization of zero-emission vehicles (including fuel cell vehicles), and establishing the necessary infrastructure to support them. The state's The Air Resources Board enacted the Advanced Clean Cars program, combining vehicle pollutant and greenhouse gas controls into a single set of regulations for model years 2017-2025, requiring manufacturers to produce increasing numbers of zero-emission vehicles and plug-in hybrid electric cars.
"Major auto manufacturers plan to commercialize their fuel cell-electric vehicles beginning in 2015, and California is implementing emissions and infrastructure policies to ensure that the state is one of the first where these vehicles will introduced," said Jennifer Gangi, Program Director of Fuel Cells 2000. "Other states are encouraging commercial fuel cell power generation to reduce emissions and improve energy reliability, particularly in the Northeast which has been hit with repeated power outages."
On the stationary power generation side, Connecticut and New Jersey launched combined heat and power programs and California launched the CaliforniaFIRST Program – all promote the financing and installation of fuel cells for commercial, industrial or multi-family buildings.
Fuel Cells 2000's report also highlights New Hampshire which launched Renewable Energy Project Grant Funding that included hydrogen; and hydrogen and fuel cell deployment plans for seven states in the northeastern U.S., developed by the Northeast Electrochemical Energy Storage Cluster (NEESC), with support from the U.S. Department of Energy and U.S. Small Business Administration.
To review the report, or for additional information on fuel cells, please visit www.fuelcells.org.
Featured Product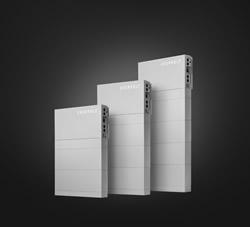 Offer homeowners best-in-class solar and energy storage in one money-saving bundle. Panasonic's new EverVolt™ Series modules come in 350W, 360W, 370W & 380W models and work seamlessly with their EverVolt battery storage - all warrantied by one of America's most trusted brands.