All Data Translation devices include comprehensive driver and software support, and interface tools for LabVIEW™ and MATLAB® programm
Marlboro, MA ─ March 21, 2013 ─ Data Translation, Inc., an industry leader in data acquisition, today announced the release of the DT9839 low-cost USB-powered module for sound and vibration measurements.

The DT9839 features a four-channel, 16-bit Delta-Sigma analog-to-digital converter (ADC) with a nominal input range of ±2.5 V, and sampling rates up to 52.7 kHz per channel. Applications that require accelerometer, vibration, noise, or sonar measurements often use IEPE sensors. IEPE conditioning is built-in to the analog circuitry of the DT9839, providing an excitation current source and AC or DC coupling.
QuickDAQ 2013, ready-to-measure application software, is included with the DT9839 and allows you to acquire, analyze, and display data. VIBpoint Framework is available as a 14-day trial and adds a host of processing features, including single- and two-channel FFT operations and dynamic performance statistics. Additionally, all Data Translation devices include comprehensive driver and software support, and interface tools for LabVIEW™ and MATLAB® programmers.
Pricing and Availability
The DT9839 is priced at $995 USD*and is available now.
Additional Resources
Readers can learn more about the DT9839 by visiting:
http://www.datatranslation.com/products/dataacquisition/usb/DT9839/.
About Data Translation
Data Translation Inc. (www.datatranslation.com) is a leading designer and manufacturer of high performance USB and Ethernet (LXI) data acquisition (DAQ) modules for temperature, voltage, strain, and vibration measurement and analysis, with accompanying software solutions for the test and measurement market. In-house manufacturing in the company headquarters located in Marlboro, MA ensures complete quality control on all products. Additionally, 5-day standard delivery is guaranteed on most shipments, along with free comprehensive technical support.
Featured Product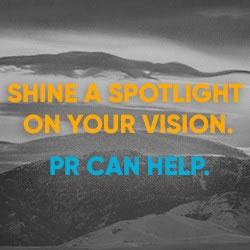 FischTank Marketing and Public Relations provides communications and marketing services to both start-up and established renewable energy companies. We provide media relations, content writing, digital/social media, and other marketing support to companies working in sectors spanning solar, LED lighting, energy storage, hydrogen, battery development and manufacturing, alternative fuels, and more. Our clients have been featured in top tier media including print, online and broadcast.