First collaboration between Solar Frontier and BELECTRIC in Japan
Tokyo, March 21, 2013 – Solar Frontier K.K. and Yano Industry Co., Ltd. have completed and connected to the grid two megawatt-scale solar power plants in Kunitomi, Miyazaki Prefecture, Japan, totaling 3.3MW of power. Utilizing Solar Frontier's high yield, fast payback CIS thin-film modules, Solar Frontier will operate the 2.2MW plant and Yano Industry will operate the 1.1 MW plant.

A launch ceremony was held today in Kunitomi on the Japanese island of Kyushu by the two companies. The solar power plants have become the first on-stream references of collaboration in Japan between Solar Frontier, BELECTRIC, and Shoseki Engineering & Construction (SEC), which provided engineering, procurement and construction functions on the projects. BELECTRIC, which formed a joint venture with Solar Frontier in Europe based on its extensive knowhow in deploying CIS installations at maximum competitive performance, completes its first project in Japan with these two plants.
The project marks the expansion of Solar Frontier into the downstream solar value chain, where Solar Frontier builds and operates solar power plants as an independent power producer (IPP). The plants can be sold as turn-key projects to investor clients. Solar Frontier, BELECTRIC, and SEC will reference the projects for future collaboration together in Japan.
The launch also commemorates Yano's 50th anniversary, setting the stage for Yano's expansion into the renewable energy business. The grid connected plants are on 7 hectares of land owned by Yano Industry in the Oaza Kiwaki area of Kunitomi. They are part of a municipal plan to greatly expand solar in the area at both the utility and rooftop scale, with a near-term goal for half of Kunitomi Town's electricity needs to be supplied by solar.
2013 is an auspicious year for Solar Frontier as well, marking the 20th anniversary of its commitment to CIS technology though Solar Frontier's parent company, Showa Shell Sekiyu.
About Solar Frontier
Solar Frontier K.K., a 100% subsidiary of Showa Shell Sekiyu K.K. (TYO:5002) ("Solar Frontier"), has a mission to create the most economical, ecological solar energy solutions on Earth. Building on a legacy of work in solar energy since the 1970s, Solar Frontier today develops and manufactures CIS (denoting copper, indium, selenium) thin-film solar modules for customers in all sectors around the world. Solar Frontier's gigawatt-scale production facilities in Miyazaki, Japan, integrate compelling economical and ecological advantages into every module: from lower energy requirements in manufacturing to the higher overall output (kWh) of CIS in real operating conditions. Solar Frontier is headquartered in Tokyo, with offices in Europe, the U.S.A., and the Middle East. Visit www.solar-frontier.com for more information.
About Yano Industry
Yano Industry Co., Ltd. manufactures and sells a wide range of stone materials including gravel for roads and concrete, crushed sand, rubble, riprap, road bed ballast, gravel. Headquartered in Miyazaki Prefecture, Japan, it is the largest quarry operator in the prefecture, and boasts a solid sales network that includes the largest construction and concrete companies in Japan. The company is comprised of six group companies including logistics enterprises Yano Transportation Co., Ltd and Yano Industry Co., Ltd. that make up a solid operational base.
About BELECTRIC®
BELECTRIC is the global market leader for the development and implementation of ground-mounted solar power plants and roof-mounted photovoltaic systems (EPC). At BELECTRIC, engineers and project developers conduct interdisciplinary research in all areas of solar technology and develop innovative technology that forms the basis for the environmentally friendly power supply of the future. The photovoltaic systems are realized in-house – from planning and construction through to operation. Alongside solar power generation, BELECTRIC Drive® concentrates on the combination of photovoltaics and e-mobility. Further information can be found at www.belectric.com.
About Shoseki Engineering & Construction
Shoseki Engineering & Construction Co., Ltd. is a 100% subsidiary of Showa Shell Sekiyu K.K. (TYO:5002). Leveraging its foundational expertise in oil refining technologies, and tank planning, construction and maintenance, the company has experience in construction, surveying and sanitization of filling stations and industry-leading tanker distribution systems technology. The company is also involved in planning, installation and maintenance of industrial solar power generation systems.
Featured Product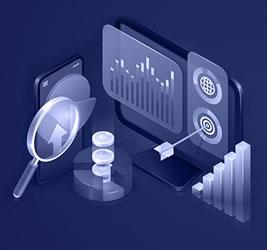 At Precedence Research we combine industry-leading insights with ground-breaking research techniques to help our clients successfully address their unique business challenges and achieve mission-critical goals. Our suite of services is designed to give tailwinds to businesses.