Record Number of Customers Enabled by Innowatts AI-Based Energy Technology Platform
HOUSTON, June 12, 2018 (Newswire.com) - Innowatts announced today that its smart meter-enabled eUtility™ energy technology platform is now enabling lower costs and personalizing the energy experience for over 15 million energy consumers across North America. In reaching this milestone in less than four years, the Houston-based energy technology company, which is focused on transforming and streamlining the energy value chain through its machine learning and AI-enabled technology solutions, has reached a level of maturity unparalleled in the industry.

Innowatts technology platform provides behind-the-meter intelligence to grid planners and operators to better manage their operations and mitigate variability risks from new distributed energy technologies that are challenging many of the industrys legacy infrastructure. Utilities, retail energy providers and smart energy communities tapping the Innowatts technology platform are able to integrate customer consumption data and predictive insights across all aspects of energy supply and delivery, lowering costs and redefining the way power is bought, sold, managed and consumed.
"Innowatts is pushing for disruptive change in the energy and utilities sector. Access to vast volumes of meter data is required for AI systems to deliver valuable intelligence to the utility companies that employ this technology," said Carl Stjernfeldt of Shell Ventures and member of Innowatts' board. "This milestone means that Innowatts has a growing database which is orders of magnitude greater than their competition, giving us full confidence in the insights from their AI-enabled platform."
Unlike other energy technology companies focused on efficiency or customer engagement, Innowatts spans the entire value chain, from energy trading and procurement to new advanced forms of automated engagement and energy services.
Companies leveraging Innowatts full suite of eUtility™ advanced energy technology solutions have reported significant benefits, including successfully lowered commodity costs by up to 10 percent, eliminated up to one-third of retail operating costs and opened new revenue streams for selling products and services. The Innowatts platform is also empowering new market participants - such as smart energy communities - with a lower-cost operating model through which they can service the retail energy needs of their customers.
"Our vision is to radically redefine the entire operating model for delivering energy to customers in a way that is truly a 'win-win for all market participants," said Siddhartha Sachdeva, CEO of Innowatts. "Todays global energy value chain is burdened with over $1 trillion of cost, much of which can be streamlined and even eliminated. By applying our machine learning and AI technology to all aspects of the value chain, we are poised to eliminate the bulk of that inefficiency and leakage in a way that dramatically lowers customer costs and bolsters the profitability and performance of suppliers and other market participants."
About Innowatts
Innowatts is a leading provider of AMI-enabled predictive analytics and AI-based solutions for utilities, energy retailers and smart energy communities. To date, the Innowatts eUtility™ technology platform has enabled over 15 million energy consumers and their energy providers with access to lower energy costs and a more reliable and personalized energy experience. Innowatts is backed by Shell Technology Ventures, Iberdrola and Energy and Environment Investment (Japan). For more information, please visit www.innowatts.com.
Media Contact:
Aakriti Gupta
​aakriti@innowatts.com
Featured Product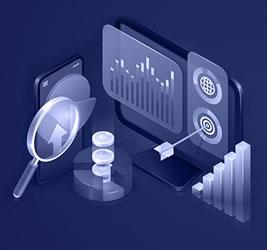 At Precedence Research we combine industry-leading insights with ground-breaking research techniques to help our clients successfully address their unique business challenges and achieve mission-critical goals. Our suite of services is designed to give tailwinds to businesses.