Addition marks next phase in company's growth plans
GREENVILLE, S.C., March 27, 2013 – Proterra Inc, the leading provider of zero-emission commercial transit solutions and maker of the world's first battery-electric fast-charge transit bus, the EcoRide™, has hired Steve Waters as director of commercial sales and finance. This is the first dedicated commercial sales role for Proterra and marks the company's increasing focus on adding commercial buyers to it growing list of transit agency customers.

With more than 25 years of sales experience in the commercial truck sector, Waters comes to Proterra from Navistar, where he held various senior leadership roles in several divisions. He also brings deep financing expertise, having served as nation marketing manager and district credit manager at Financial Corporation (Nifco). Waters will lead the charge to grow the commercial side of its business, which will target colleges and universities, airports, corporate campuses and venues such as theme parks.
Waters will also work closely with Key Equipment Finance, with whom Proterra recently launched a partnership that will allow commercial entities to finance Proterra buses. Waters will also be responsible for strategic planning, market positioning, customer acquisition/business development and operational planning for this key area.
"We have worked hard to become the established leader in EV mass transit, but commercial interest in clean, environmentally-friendly bus transportation is also at an all-time high," said Proterra Vice President of Sales and Marketing, Ian Shackleton. "With our new financing package and the addition of a highly tenured and knowledgeable commercial sales leader like Steve, Proterra is exceptionally well-positioned to expand beyond transit agencies to serve the needs of this large and growing market."
About Proterra
With manufacturing in Greenville, S.C., Proterra is a leader in the clean technology and clean energy space, designing and manufacturing heavy-duty electric drive systems, energy storage systems, vehicle control systems, transit buses and fast-charging stations. Proterra's systems are scalable to commercial buses of all sizes. Its ground-up designs have led to the EcoRide™, the world's first full-size, 10-minute charge battery-electric transit bus. In 2011, Proterra's EcoRide™ became the first heavy-duty electric transit bus ever to complete challenging federally required durability and reliability testing at the Bus Research and Testing Center in Altoona, Pennsylvania, demonstrating best in class energy efficiency and noise levels. For more information on Proterra and its technology, please visit: www.proterra.com.
Featured Product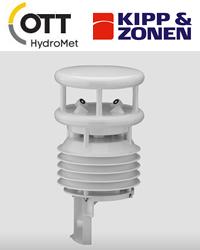 Colocation is a growing trend within the energy industry. A recent study from the US National Renewable Energy Laboratory suggested that installing floating solar arrays on US hydroelectric plant reservoirs could become an important new source of electricity. Recent studies suggest that installing floating solar arrays on US hydroelectric plant reservoirs could become an important new source of electricity. Learn about the advantages of both generation systems, tools to assure smooth operations, case studies, and challenges remaining in this emerging field. Download our whitepaper now!