CICERO, Ill.--Broadwind Energy, Inc. (NASDAQ: BWEN) today announced a $14 million order for towers from a U.S. wind turbine manufacturer. Broadwind will produce these towers in its Abilene, Texas facility with delivery scheduled for the second half of 2013.

"Since the final months of 2012, we have announced $127 million in tower orders and we are now pleased to report that our Abilene, Texas plant is near capacity for 2013," said Peter C. Duprey, president and CEO of Broadwind Energy. "We've seen a significant improvement in activity and we are quoting orders for 2014 delivery as the wind energy industry recovers from the downturn at the end of 2012."
About Broadwind Energy
Broadwind Energy (NASDAQ: BWEN) applies decades of deep industrial expertise to innovate integrated solutions for customers in the energy and infrastructure markets. From gears and gearing systems for wind, oil and gas and mining applications, to wind towers, to comprehensive remanufacturing of gearboxes and blades, to operations and maintenance services and industrial weldments, we have solutions for the energy needs of the future. With facilities throughout the U.S., Broadwind Energy's talented team of 800 employees is committed to helping customers maximize performance of their investments—quicker, easier and smarter. Find out more at www.bwen.com.
Featured Product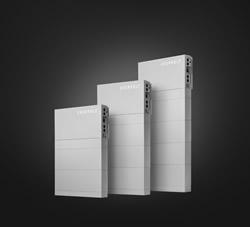 Panasonic's Total Home Energy System is built to deliver. The same battery technology we use to power the world's most advanced electric cars is now available to power your home. But it doesn't stop there. The all-in-one renewable energy system pairs Panasonic solar panels with Evervoltâ"¢ batteries to offer your customers a complete solar + storage solution, manufactured and warrantied by a company you know you can trust. In stock now.