Racking company's peer-reviewed wind tunnel data gains approval from CA Division of the State Architect for two San Mateo County schools
April 1, 2013 – North Andover, MA – Two San Mateo County schools are the first schools in California to be fitted with ballasted solar mounting systems, through the use of peer-reviewed wind tunnel data. They have installed PanelClaw's Grizzly Bear flat roof racking system. PanelClaw is the first in the industry to have its wind-tunnel data successfully approved by the California Division of the State Architect (DSA) newly revised IR-16-8 permitting guidelines. The CA DSA oversees design, construction, and the development of codes and standards utilized by K-12 schools and community colleges in the state. The new rules allow companies to replace the structurally-prohibitive minimum weight requirement for ballasted systems with approved third-party wind tunnel data. This move makes PanelClaw's ballasted systems an option for schools and expedites review of the DSA's Construction Oversight Process and permitting to ultimately lower the total cost of solar.

"DSA's extensive review and approval of our wind data is yet another validation of our dedication to engineering excellence and the depth and breadth of our wind tunnel data," said Mark Gies, Vice President of Application Engineering at PanelClaw. "Going forward, more California school projects will gain a cost-benefit as DSA allows us to leverage this experience."
As a foundation of its commitment to safety and reliability, PanelClaw continuously utilizes wind tunnels from world-renowned laboratories to test and refine its ballasted systems. The company's wind tunnel test program also incorporates third-party data and methodology reviews from top engineering firms. The result is a highly refined level of understanding of the complexity of wind loads on commercial flat roof solar systems. Such dedication to scientific rigor allows PanelClaw data to pass through the DSA peer-review screen process successfully.
"Ballasted flat roof systems provide cost-effective, reliable solar systems that when properly designed minimize risk of damage to building roofs. Until now, many California schools were unable to use this solar mounting option due to the high ballast weight requirement causing a significant increase in ballast costs and typically resulting in a design that exceeded what most roofs could handle structurally," said Dustin Rosepink, Structural Engineer and CEO at 4 S.T.E.L. Engineering. "The option to use wind tunnel data opens up the opportunity for more schools to use PanelClaw's ballasted systems without the need to wait for data to be independently reviewed and approved for each project. This levels the playing field between ballasted and penetrating systems and gives schools more of a choice in the systems that will be best for them."
PanelClaw's Grizzly Bear®, the system used on the two San Mateo schools, is a flexible solution for a variety of commercial flat roof applications. Included among its features are integrated UL 2703-certified grounding and ballast, recycled rubber roof protection pad, integrated wire-management, and advanced thermal compensation.
"With over 100MW of Grizzly Bear deployed and countless completed school projects across North America, adding California schools and other public buildings as a viable application is yet another milestone for this product line," said Constantino Nicolaou, CEO of PanelClaw North America.
About PanelClaw Group
PanelClaw Group, Inc. and its operating subsidiaries, PanelClaw (North America), Inc. and PanelClaw Europe GmbH, deliver mounting and balance-of-system (BOS) solutions to accelerate the adoption of photovoltaics worldwide. A leader in ballasted flat-roof and ground-mount systems, PanelClaw has deployed nearly 300 MW across the U.S., Canada, the European Union, and India. For more information, please visit www.panelclaw.com.
Featured Product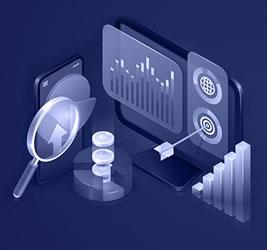 At Precedence Research we combine industry-leading insights with ground-breaking research techniques to help our clients successfully address their unique business challenges and achieve mission-critical goals. Our suite of services is designed to give tailwinds to businesses.