"Eaton's switched combiners are part of our broad offering of balance of system solutions for utility-scale solar applications"
PITTSBURGH … Diversified industrial manufacturer Eaton has expanded its line of switched combiners with new solutions for utility-scale PV solar applications. The new 1000 volt (V) direct current (DC) switched combiners incorporate the function of a solar combiner box and separate disconnect – providing a visible means of disconnect and fuse protection in a single, convenient enclosure for enhanced safety and simplified installation.

"Eaton's switched combiners are part of our broad offering of balance of system solutions for utility-scale solar applications," said John Alexander, product manager at Eaton. "They have a visible means of disconnect for enhanced safety, which means that operations and maintenance personnel can see that the blades are disengaged when the switch is turned off."
The 1000V DC switched combiner solutions facilitate the combination of multiple inputs from a solar array into a single output, and provide a single-point location to safely isolate the DC side of a PV system closer to the modules. The switched combiner design meets the intent of the National Electrical Code (NEC) 690.16(B) – providing the ability to disconnect all sources from the fuse holders so that the fuses can be serviced. Additionally, the new Eaton switched combiners have integral disconnects that are tested and listed to Underwriters Laboratories® (UL) 98B standard, and the entire switched combiner assembly is tested and listed to the UL 1741 standard.
Like Eaton's heavy-duty safety switch solutions used in utility projects and commercial construction, the 1000 V DC switched combiner incorporates a side-handle operation mechanism and visible means of blade indication that have decades of successful installation and operation. For more information about the new Eaton switched combiners or Eaton's complete balance of system solutions and services for solar PV systems, visit www.eaton.com/switchedcombiners.
Eaton's electrical business is a global leader with expertise in power distribution and circuit protection; backup power protection; control and automation; lighting and security; structural solutions and wiring devices; solutions for harsh and hazardous environments; and engineering services. Eaton is positioned through its global solutions to answer today's most critical electrical power management challenges.
Eaton is a diversified power management company providing energy-efficient solutions that help our customers effectively manage electrical, hydraulic and mechanical power. With 2012 sales of $16.3 billion, Eaton is a global technology leader in electrical products, systems and services for power quality, distribution and control, power transmission, lighting and wiring products; hydraulics components, systems and services for industrial and mobile equipment; aerospace fuel, hydraulics and pneumatic systems for commercial and military use; and truck and automotive drivetrain and powertrain systems for performance, fuel economy and safety. Eaton acquired Cooper Industries plc in 2012. Eaton has approximately 103,000 employees and sells products to customers in more than 175 countries. For more information, visit www.eaton.com.
Featured Product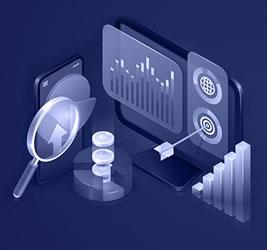 At Precedence Research we combine industry-leading insights with ground-breaking research techniques to help our clients successfully address their unique business challenges and achieve mission-critical goals. Our suite of services is designed to give tailwinds to businesses.