SMA Partners with Brightergy to Provide Sunny Boy Inverters, Sunny Portal for PV System
ST. LOUIS, Mo., April 05, 2013 - At 9 a.m. Saturday, April 6, Jack Dorsey, the co-founder of tech companies Twitter and Square, will join his parents, Tim and Marcia Dorsey, to celebrate the completion of a 25 kilowatt solar energy system installed on the rooftop of their downtown business, MA Tech Services. The business's solar panel system was designed and installed by local clean energy company Brightergy.

The solar array is estimated to produce 32,291 kilowatt hours of electricity* each year, offsetting nearly 100 percent of MA Tech Services' current annual electricity usage. It will also prevent the release of nearly 23 metric tons of carbon dioxide into the Missouri atmosphere each year. This is the environmental equivalent of planting 584 tree seedlings, or of recycling 8.5 tons of waste each year versus sending it to landfill.**
"Every client Brightergy works with has a reason for choosing clean energy that is individual to them, said Jeff Risley, Chief Marketing Officer of Brightergy. "It's particularly inspiring though to see a family like the Dorseys celebrating together and telling their solar story in a way that is so unique to them. We're very excited to be a part of that."
MA Tech Services provides mass spectrometers and related expertise to organizations requiring the tools to analyze chemical gases. Though Dorsey's company sells predominantly medical and industrial mass spectrometers, mass spectrometry technology is also used to analyze silicon used in solar-panel production.
"I've been a long-time solar proponent, and Marcia and I mostly chose to install solar energy for our grandkids, to ensure we leave a better world for them," said Tim Dorsey, owner of MA Tech Services. "The financials and the added benefit of keeping heat off our roof - which will help the air conditioner - helped make the decision even easier."
Growing up in St. Louis, Jack was inspired by the Dorsey's downtown neighborhood, as well as by his entrepreneur father. The Dorsey family has wholly embraced Twitter and Saturday's event will feature live-tweets by Brightergy, Jack, Tim and Marcia and many members of the family.
Tim has even created a Twitter account for his new solar-energy system: @1920Solar (http://twitter.com/1920Solar). The account will tweet links with updates about production, made possible by SMA's Sunny Portal monitoring system that is itself linked to the solar panel system's Sunny Boy inverters.
SMA America has supplied Sunny Boy inverters for the PV installation, and SMA Sunny Portal software will monitor the energy production of this system, providing exceptional data analysis and personalized configuration options.
"The Dorsey family and SMA are alike in their commitment to pursue technological innovation," said Henry Dziuba, president and general manager of SMA America. "Using SMA's Sunny Boys and Sunny Portal for the PV system will provide a reliable, innovative solution for solar energy production for MA Tech."
About Brightergy
Brightergy is a clean-energy company. We reduce organizations' electric bills with solar power so they save money from day one, control future costs, and build a reputation as an organization making an impact. Our extensive experience includes hundreds of projects for clients ranging from Fortune 500 companies and utilities to non-profits and mid-sized businesses. Brightergy is headquartered in Kansas City, with offices in St. Louis and Boston. We currently serve the Massachusetts and Missouri solar markets.
About MA TECH SERVICES
MA TECH SERVICES' primary function is to provide our customers with expert service on their mass spectrometers and to provide new and improved products to enhance the performance of their gas analysis requirements. MA TECH SERVICES, Inc. not only provides expert field service but also has a fully equipped electronic/mass spectrometer repair shop that enables us to completely refurbish your mass spectrometer.
Featured Product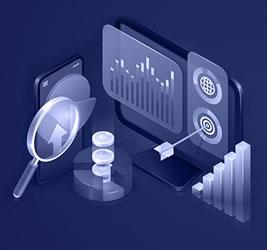 At Precedence Research we combine industry-leading insights with ground-breaking research techniques to help our clients successfully address their unique business challenges and achieve mission-critical goals. Our suite of services is designed to give tailwinds to businesses.