Comprising of three Vestas V90 wind turbines
Cuxhaven, 16. April 2013 - The wind farm project developer, PNE WIND AG, has

completed the construction of the "Zernitz II" wind farm in Brandenburg
comprising of three Vestas V90 wind turbines with a hub height of 95 meters
and a total nominal capacity of 6 MW. The wind turbines are already
operating.
In addition, PNE WIND AG has begun construction on another wind farm. The
"Langwedel II" project in Lower Saxony will be constructed with four Vestas
V90 wind turbines with a hub height of 125 meters and a total nominal
capacity of 8 MW. The wind farm is scheduled to be completed and
commissioned in 2nd quarter 2013.
Both of above projects are additions to wind farms which were previously
developed by PNE WIND AG and have been in operation for some time.
Featured Product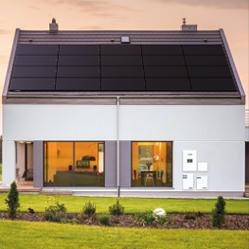 The Q.Home+ ESS HYB-G1 energy storage solution offers scalable storage capacity from 4.5 kWh up to 18.9 kWh and comes in a modular design for easy and fast installation. The system is offered in both DC-coupled and AC-coupled configurations and can connect up to 3 batteries in series using only one inverter and battery management system (BMS). The system includes an integrated backup power function for 100% of the rated inverter output to support critical loads in the event of power failure and offers remote monitoring using the QHOME+ web portal or QHOME+ ESS mobile app.