Xiamen Grace Solar Appeared in the Solar Show Africa 2013, Showing Three "est"
First "est"---newest

On April 9th-10th, as the leader of PV mounting system, Xiamen Grace Solar attended and got successful ending on the Solar Show Africa 2013.At the exhibition, Xiamen Grace Solar displayed the newest and best efficient GS series of pile-ground mounting system products and solutions, which presented for the customer a visual feast with the "science and technology + innovation" concept of enterprise development.
Second "est"---Highest potential
The exhibition stand of Xiamen grace Solar is concise and easy, so the exhibits can easily stand out in the hall. Xiamen Grace Solar Received the customers who are from south Africa, Angola, Nigeria etc. And made contact with the local energy agency. Xiamen Grace Solar acquired more information and channels in the aspects of current situation and potential of PV market and the large-scale PV station project in South Africa. Further more, Xiamen Grace Solar extracted the new potential opportunities and find the key breakthrough for this market. all of these shows the great effect of this time exhibition.
Third "est"---earliest
Xiamen Grace Solar is a high-tech enterprise which can provide the leading technologies and efficient service for customers. With rich experience in aluminum processing, sophisticated fully automated production line, perfect matching of supply chain and rigorous design verification, Xiamen Grace Solar successfully stand among the world PV industry, and already provided more than 500 MW solar mount products for South Africa, England, Australia, America, Japan, Belgium, India and other countries.
Featured Product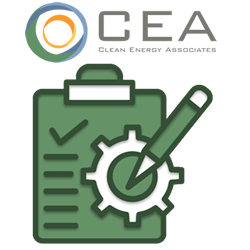 Clean Energy Associates provides a complete quality assurance solution that covers the entire product lifecycle of PV modules, storage systems, and every Balance of Sy stem (BOS) component. CEA's experienced on-the-ground and international team of quality control engineers and account managers offer an unparalleled quality assurance presence that can protect solar and storage investments and ensure future energy-producing viability for the life of the product.