Strategic partnership combines JAC Motors platform with GTA's advanced technology
Shanghai, PRC -- GreenTech Automotive, an American manufacturer of all-electric vehicles, and JAC Motors, a leading Chinese automotive manufacture, today announced a strategic partnership that will include the development of a five-passenger, all-electric sedan to be assembled in the United States.

The sedan will combine JAC's award-winning Rejoice vehicle platform with GTA's advanced electric powertrain and battery management system. The sedan will feature a 19kwh battery with a range of over 100 miles on a single charge and a charge time of 6-8 hours. GTA will assemble the vehicles in its Horn Lake, Miss., facility for distribution in North America exclusively beginning in late-2013. After a pilot assembly of 2,000 vehicles, GTA plans to establish another assembly facility for the sedan and expects to create 200 additional jobs in the United States.
"JAC is recognized worldwide for the caliber and quality of its manufacturing. GTA's innovative electric powertrain is a perfect fit for JAC's EV platform, which has won numerous national awards in China," said Charles Wang, Chairman and CEO, GreenTech Automotive. "Our meetings clearly revealed that there was good synergy between the JAC platforms and our technology and both companies immediately understood that a strategic partnership is in each company's best interest."
Executives from both companies began high-level strategic meetings in 2012, including multiple visits to each other's assembly facilities and in-depth technical reviews and marketing planning discussions. The agreement was finalized in March and announced at the Shanghai International Automobile Industry Exhibition.
"The GTA partnership is of great significance to JAC," said Jing An, chairman and CEO, JAC. "GTA has quickly proven its adeptness with a proven advanced technology and expertise as an EV developer with a growing distribution network. We believe this partnership represents a win-win for both our companies."
"The five-passenger sedan is a natural complement to our two-passenger MyCar product line," said Marianne McInerney, executive vice president, sales and marketing, GTA. "The MyCar, which offers consumers a fun, affordable driving experience, is already seeing strong response, achieving distribution agreements for the sale of more than 30,000 units over the next three years. The JAC-GTA partnership allows us to expand our product line-up with a sedan and allows us to offer the GTA technology with great amenities and room for five passengers while adhering to our philosophy of being price competitive."
About GreenTech Automotive:
GreenTech Automotive (GTA) is a U.S.-based automotive manufacturer dedicated to developing and producing environmentally friendly, energy-efficient vehicles. GTA's core values encompass green technology, affordability, and U.S. job creation. GTA's first vehicle is MyCar, a two-seat electric vehicle with a range of up to 115 miles. GTA operates a 376,000-square-foot manufacturing facility in Horn Lake, Mississippi, and is developing a 300,000-square-foot manufacturing facility in Tunica, Mississippi. For more information, visit www.greentechforamerica.com or connect on Twitter @mycarwmgta.
About Anhui Jianghuai Automobile Co., Ltd (JAC)
JAC was founded in 1964 and listed on the Shanghai Stock Exchange (600418) in 2001. JAC is a comprehensive automaker with full-line independent brand vehicles in China, including light, medium and heavy-duty trucks, Van, MPV, SRV, sedan, bus chassis, buses, engineering machinery, engines, gearboxes and other key components. After nearly 50 years' development, JAC has achieved an annual production capacity of more than 700,000 units and engine annual capacity of more than 500,000 units, ranked as the top 10 in Chinese auto industry. JAC owns a national-level Research and Development (R&D) Center in Hefei.
Featured Product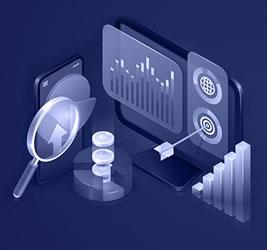 At Precedence Research we combine industry-leading insights with ground-breaking research techniques to help our clients successfully address their unique business challenges and achieve mission-critical goals. Our suite of services is designed to give tailwinds to businesses.