City of Schiermonnikoog is First to Entirely Convert Transit Fleet to BYD Zero-emissions Buses
SCHIERMONNIKOOG, Netherlands--BYD officially delivered 6 electric buses today in a ceremony at the island home of city of Schiermonnikoog, and the Netherlands' first National Park in the province of Friesland, Netherlands. "Friesland province now leads Europe in green transportation. We will soon have a fully-electrified public transportation service with these six BYD electric buses. This is good for Schiermonnikoog, good for tourism, and great for the environment!" stated Friesland Provincial Executive Director Johannes Kramer. The Six (6) vehicles will be operated by Arriva and entered service today after a special ceremony in the park located in the north of Netherlands. The vehicles were awarded last June 2012 in Europe's first publically tendered order for electric-powered full size buses and are planned to provide visitors and residents with an environmentally-friendly public transport system for the next 15 years. BYD's unique Electric Bus model is a full-size, 12-meter (40 foot) transit bus powered entirely by the company's advanced Iron Phosphate batteries. The BYD buses are comparable to the buses now servicing Schiermonnikoog in terms of size and can accommodate 60-70 passengers. However, the BYD electric bus can be charged at night and with a range of over 250 Km per charge ( > 155 miles ), they can provide service all day without needing another charge. This project supports Friesland province's published goals to be fully independent of fossil fuels. They have identified that over a third of CO2 emissions in the province are the result of traffic and transportation pollution; therefore, they have chosen to electrify public transportation. As the province adopts more and more renewable sources of energy, the benefits are immediately realized in reduced public transportation emissions with electric buses. This National Park has become one of the first places in Europe to entirely convert their public transportation to zero emissions, electric buses. Member of the provincial executive Johannes Kramer: "This is the Europe's first fully electric bus tender into service. Friesland is leading the way. This is good for the people living in national park Schiermonnikoog and for the tourists who enjoy it so much."

Isbrand Ho, Managing Director of BYD Europe BV, said: "We are delighted to have won this first competitive tender to supply these revolutionary vehicles and to contribute to the environmentally friendly policies of the provincial government in Friesland. They are the first – but certainly not the last – BYD electric buses to go into passenger carrying service in Europe and we anticipate further significant orders following the successful trials programs we have undertaken in many locations". BYD has entered into a 15 year maintenance contract to support the buses in service and will be employing locally recruited mechanics to undertake the work.
The BYD Electric Bus Features
*The specially designed wheel-hub motor and the electronically controlled air suspension give the BYD ebus an exceptionally low floor and ample door and floor space for easy disabled and elderly passenger access.
*The front windscreen occupies 2/3 of the frontal area of the bus for maximum viewing and safety. The bus body conveys an elegant exterior image, while the interior boasts adjustable leather drivers seating, high-quality leather seats for passengers and a carefully engineered sound insulation keeping the interior ride whisper quiet.
*BYD's first pure electric bus also employs many advanced technologies developed internally by BYD's 15,000 engineers 'strong R&D team. For example, the Iron-phosphate or "Fe Battery" used on the BYD ebus is non-polluting: the materials contained in the battery can be recycled or easily disposed of.
The bus has no direct emissions, very low noise, regenerative braking, full AC charging in 5 hours.
About BYD
BYD is ranked #1 at the top of Bloomberg's and BusinessWeek's 2009 Tech 100 List (http://www.businesswire.com/news/home/20100520006751/en/BYD-Tops-Bloomberg-Businessweek%E2%80%99s-12th-Annual-Tech ) and is the leading manufacturer of advanced, environmentally-friendly battery technologies like the BYD's Iron Phosphate battery used in BYD electric vehicles and electric busses. BYD's solar panels and LED Lighting systems have CEC, TUV/CE and UL listings, and the company enjoys rapid growth in consumer electronics space and electrified transportation sector manufacturing under its BYD brand. BYD is the fastest-growing Chinese automotive and green energy technology enterprise. The Company trades on the Hong Kong Exchange (HKE) under the ticker numbers (HK.0285 – BYD Electronics) and (HK.1211 – BYD Company Ltd.), as well as on the Shenzhen Stock Exchange under the ticker number (002594 - BYD Company Ltd.). For more information, visit www.byd.com, www.facebook.com/bydcompany or email pr@byd.com.
Featured Product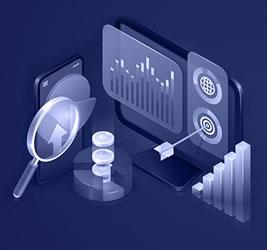 At Precedence Research we combine industry-leading insights with ground-breaking research techniques to help our clients successfully address their unique business challenges and achieve mission-critical goals. Our suite of services is designed to give tailwinds to businesses.