Custom Wind Turbine Clamp Available for Southwest Wind Tower Applications
ROCKLIN, Calif.--JLM Energy Inc., a leading energy technology company, announced the unveiling of Zefr Pole-Mount, its unique wind turbine pole-mounting system designed specifically to be used on existing Southwest Windpower towers, including Skystream, Air, and Whisper. Designed to be used with JLM Energy's Zefr, an urban arrayed wind turbine, Zefr Pole-Mount is the first of its kind that is engineered to operate micro-turbines in a vertical array.

"Our customers wanted to use their existing Southwest Windpower towers because they have already been placed in good wind production areas," said Pierre Marcotte, CEO and owner of Solar Wind Energy. "When we approached JLM Energy with this project they designed and created the Zefr Pole-Mount to be used specifically for these applications. Using the Zefr Pole-Mount will allow more customers the ability to utilize their towers to generate power from the wind."
The development of Zefr Pole-Mount was initiated when a multi-disciplinary team of engineers and technicians were organized at JLM Energy Inc. The goal was to repurpose existing Southwest Wind towers as the base of the vertical array of JLM Energy's Zefr micro-wind turbine. With Southwest Wind exiting the market there is a need to utilize the towers that have already been installed. JLM Energy has designed the Zefr Pole-Mount clamp so multiple Zefr's can be easily mounted to the tower.
Zefr, JLM Energy's urban-arrayed wind turbine, has several advantages including ease of installation, quieter operation, safety (humans and birds) and it is architecturally more pleasing. Depending on the configuration of the structure, the turbines can also be mounted on rooftops, sidewalls and pole structures. Zefr broadens the market opportunities to commercial building owners and their tenants whom are looking to reduce their environmental footprint.
"The top selling point for Zefr is the flexibility it gives to our customers. A Zefr array can be installed in different combinations to fit most structures. Similar to PV solar panels, Zefr turbines are combined in an array to produce substantial amount of power for a building," said Kraig Clark, chairman and co-founder of JLM Energy Inc.
About JLM Energy Inc.
JLM Energy Inc. was founded by Farid Dibachi and Kraig Clark. Mr. Dibachi is a successful entrepreneur who started Arzoon Inc., Diba, Wavetron Microsystems and spent several years with Hewlett-Packard (NYSE:HPQ). Clark is the co-founder of CoreLogic (NYSE: CLGX), a data and analytics company serving the mortgage and insurance industries. Since leaving CoreLogic, Clark has continued his entrepreneurial passion and partnered with Dibachi to create JLM Energy Inc.
For more information regarding Zefr, visit www.jlmenergyinc.com/zefr.php
Featured Product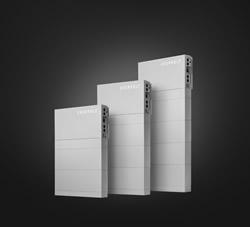 Panasonic's Total Home Energy System is built to deliver. The same battery technology we use to power the world's most advanced electric cars is now available to power your home. But it doesn't stop there. The all-in-one renewable energy system pairs Panasonic solar panels with Evervolt™ batteries to offer your customers a complete solar + storage solution, manufactured and warrantied by a company you know you can trust. In stock now.