Featuring a "Live Chat" option that makes it easy and convenient to speak with an AGT solar specialist.
Fort Lauderdale, FL, April 30th, 2013 - Commercial solar contractor and solar products distributor, Advanced Green Technologies (AGT), celebrates its 6 year anniversary this month. To celebrate, AGT has launched a remodeled website - http://www.agt.com, which features a "Live Chat" option that makes it easy and convenient to speak with an AGT solar specialist. Founded in 2007, AGT's deep commercial roofing experience and commitment to quality has made it a market leader in providing solar solutions.

Over the years, AGT has grown into a commercial rooftop solar installation expert, completing more than 75 Megawatts worldwide; and covering +10 million sq.ft of roof space. This experience has led Solar Power World to recognize AGT as one of the top 20 solar contractors in North America for 2012; and in March of this year, AGT was acclaimed for its rooftop solar expertise by North America's largest roofing materials manufacturer, GAF, in its article titled "6 Ways to Avoid Damaging Roofs When Installing Solar". (Read article, click here) Looking forward, AGT has 40 projects scheduled for production this year and leads a joint venture EPC effort that will look to complete +50MW of solar ground mount solutions by year-end.
"We are excited about the future of solar energy", mentions Michael Kornahrens, AGT President. "I want to thank all of our supporters for helping us reach this milestone. We are thrilled to be in an industry that is not just allowing our employees to make a living, but is also allowing them to change the world for future generations!"
In addition to its commercial solar installation success, AGT's Solar Products Distribution Division has also enjoyed success. In 2011, AGT was recognized as the 7th largest American-based solar products distributor; and this year was acknowledged as one of the top solar product distributors to look follow by Solar Builder Magazine. (View list, click here) Looking forward, AGT will continue to work with its strategic partners and offer high quality solar products at the best prices.
To celebrate its 6th anniversary, AGT has launched a remodeled website www.agt.com. The new website is designed to be fast, user-friendly, and supportive; featuring a "Live Chat" option that gives customers the opportunity to speak live with an AGT Solar Specialist. Log on, and check it out today.
Featured Product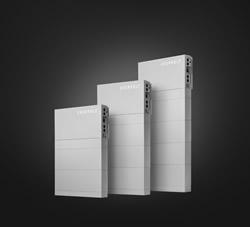 Panasonic's Total Home Energy System is built to deliver. The same battery technology we use to power the world's most advanced electric cars is now available to power your home. But it doesn't stop there. The all-in-one renewable energy system pairs Panasonic solar panels with Evervolt™ batteries to offer your customers a complete solar + storage solution, manufactured and warrantied by a company you know you can trust. In stock now.