A New Division Modeled as a Technology Incubator
WALTHAM, Mass.--A123 Systems, LLC announced today that it is forming a new division called A123 Venture Technologies with the purpose of establishing strategic partnerships around game changing energy storage initiatives. A123 Venture Technologies will assist its strategic partners needing infrastructure to mature and commercialize their technologies by providing access to A123's world-class test and development laboratories located in Waltham and Hopkinton, Massachusetts and Romulus, Michigan.

This new business model provides strategic partners with extraordinary access to early phase technology development assets as well as long term manufacturing scale up and market channels, shortening the path to commercialization. Where needed, A123 Venture Technologies will also bring funding capital needed to invest in new initiatives with its access to private equity and venture capital.
"We are excited about the launch of A123 Venture Technologies as a new business model designed to accelerate the market introduction of game changing technologies. By leveraging our experience and capabilities, our strategic partners can shorten their time to market, while also mitigating risk and minimizing capital expenditures," said Mujeeb Ijaz, Chief Technology Officer at A123 Systems, LLC.
The launch of A123 Venture Technologies is a positive step by A123 Systems, LLC towards a lasting commitment of engagement and collaboration with the broader energy storage community of innovators; a commitment with the ultimate goal to accelerate the next generation alternatives to market by leveraging investments made by A123 over the prior decade.
Ijaz added, "A123's firsthand experience scaling up university research to global, high-volume production provides an unmatched combination of technical, manufacturing, and market knowledge that makes A123 Venture Technologies' model of collaboration far superior to the traditional 'go it alone' approach to technology commercialization."
About A123 Systems, LLC
A123 Systems, LLC, a wholly owned subsidiary of Wanxiang Group, is a leading developer and manufacturer of advanced lithium-ion batteries and energy storage systems for transportation, electric grid and lead-acid replacement applications. The company's proprietary Nanophosphate® lithium iron phosphate technology is built on novel nanoscale materials initially developed at the Massachusetts Institute of Technology and is designed to deliver high power and energy density, increased safety and extended life. A123 leverages breakthrough technology and expert systems integration capabilities to deliver innovative solutions that enable customers to bring next-generation products to market. For more information, please visit www.a123systems.com.
Featured Product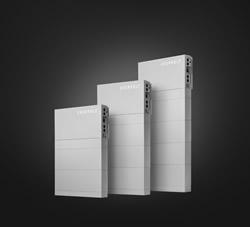 Panasonic's Total Home Energy System is built to deliver. The same battery technology we use to power the world's most advanced electric cars is now available to power your home. But it doesn't stop there. The all-in-one renewable energy system pairs Panasonic solar panels with Evervoltâ"¢ batteries to offer your customers a complete solar + storage solution, manufactured and warrantied by a company you know you can trust. In stock now.