LAHOLM, Sweden--Regulatory News:

Good winds in April resulted in an electricity production of around 51,200 MWh1. Actual output in the same month the previous year was 23,900 MWh.
Since the start of operations the company's wind farms have now delivered more than 900,000 MWh of green electricity.
Halmstad, 13 May 2013 ARISE WINDPOWER AB (publ) (under change of name to Arise AB (publ))
The information contained herein constitutes information which Arise Windpower AB is legally required to publish under the Swedish Securities Market Act (2007:528) and/or the Swedish Financial Instruments Trading Act (1991:980). The information was released for publication at 13.00 p.m. on 13 May 2013.
About Arise Windpower
Arise Windpower (STO:AWP) is one of Sweden's leading companies in onshore wind power. Its business concept is to sell electricity generated at the company's own wind turbines. The company's target is to have 1,000 MW of onshore wind power constructed and under management by 2017, of which 500 MW will remain in the ownership of the company. Arise Windpower is listed on NASDAQ OMX Stockholm.
Featured Product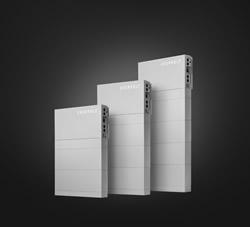 Panasonic's Total Home Energy System is built to deliver. The same battery technology we use to power the world's most advanced electric cars is now available to power your home. But it doesn't stop there. The all-in-one renewable energy system pairs Panasonic solar panels with Evervolt™ batteries to offer your customers a complete solar + storage solution, manufactured and warrantied by a company you know you can trust. In stock now.