San Jose, California - Talesun Solar Co., Ltd. ("Zhongli Talesun" or "Talesun"), a global solar solution company, announced that their high-quality photovoltaic modules series (TP672M/P and TP660M/P) have been awarded the Severity level 1 salt mist corrosion certification from the Underwriters Laboratories (UL).

This is the second salt mist certification Talesun Solar has received in the last few months. In late 2012, their modules series were awarded the IEC61701 Severity level 6 certification along with ammonia corrosion and PID certifications from T‹V Rheinland. The salt mist corrosion Severity 1 and Severity 6 tests are two of the harshest testing conditions, depending on the working environment of the products. Successfully passing the rigorous testing conducted by UL demonstrates that Talesun modules can be safely installed and will perform on islands, and environments with high salt concentration and humid exposure.
"This certification is another significant step indicating the dedication of Talesun to the quality and reliability of its solar modules and its ongoing commitment to our USA customers," said Eric Ma, General Manager of Talesun Solar USA, the US subsidiary of Zhongli Talesun.
Talesun Solar delivers solar modules from a state-of-the art production facility that dramatically lowers costs while increasing the quality of Talesun solar modules making it the smarter choice of solar customers around the world.
About Talesun Solar
Talesun Solar, a global solar solution company, consistently produces industry-leading quality in their crystalline photovoltaic modules manufactured in the world's largest, fully automated production facility (2,260,000 square feet or the size of almost forty football fields). This systematic production process provides Talesun Solar customers with front runner price-performance ratios. Supporting its partners in the solar value chain, Talesun Solar also offers project development services, engineering support and financing. As an advancing solar leader, Talesun is dedicated to delivering exceptional sales support and customer service in the United States, Europe, South America, Japan, Australia and China. Talesun Solar is a subsidiary of Zhongli Sci-Tech Group Co., Ltd., the international market leader in special cables, optical fiber cables and photovoltaic product manufacturing. Talesun Solar USA, Ltd. is a subsidiary of Talesun Solar. For more information on Talesun Solar USA, visit www.talesunusa.com
Featured Product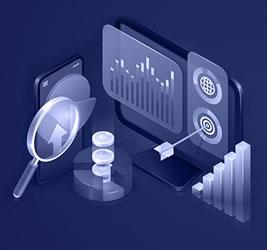 At Precedence Research we combine industry-leading insights with ground-breaking research techniques to help our clients successfully address their unique business challenges and achieve mission-critical goals. Our suite of services is designed to give tailwinds to businesses.