Diaspark Inc., a leading IT services and solutions company in the US announces its full line of unified and customizable software solutions for the entire PV energy business including commercial and utility-scale solar markets. The new range of software solutions will be titled Diaspark Energy.
With its full line of energy monitoring and asset management solutions, Diaspark Energy offers a complete panel-to-grid solution including several features to enhance value through Diaspark's in-depth knowledge and experience of software development. Performance Monitoring and Analysis, Project Management, Alert Management, Comparison of Prediction vs. Actual Power Generation, Management of Compliance and State Incentive Programs are some of its prominent features.

A few highlights of Diaspark Energy software solutions are: Unified Monitoring capabilities that help stakeholders view all project alerts in one place from all data sources and generate custom alerts. Its highly user-friendly dashboards give a customized view of every critical aspect of the renewable portfolio. With its integrated Report Builder, the users can also run reports that address their specific needs. The O & M module is aimed at preventing equipment problems with the goal of increasing efficiency, reliability, and safety. It tracks both routine and unplanned equipment repairs and maintenance and also generates a repair order to automatically notify the selected contractor via email.
"Diaspark has always been focused on high performance, reliable and customizable software solutions and will continue to develop robust software solutions under this new brand, which will help us distinguish our services in the renewable energy market" said Parvindar S Gujral, VP Enterprise Services, Diaspark Inc.
About Diaspark
As a global specialist in IT services and technology solutions, Diaspark offers integrated solutions across multiple market segments, including leadership positions in custom software development, enterprise solutions and enterprise mobility solutions, IT Consulting. We have led the way in developing Information technology solutions for more than 16 years. Our state-of-the-art facilities across New York, New Jersey and India help our customers leverage our global delivery model from product management to innovation. The company's strategic business unit Diaspark Energy is focused on making the energy business unified, reliable, and efficient. It consists of technology, domain and user-experience experts that help in delivery of end-to-end solutions for entire PV energy business.
Featured Product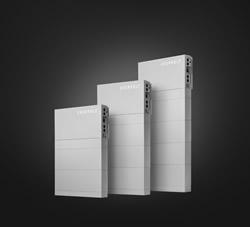 Panasonic's Total Home Energy System is built to deliver. The same battery technology we use to power the world's most advanced electric cars is now available to power your home. But it doesn't stop there. The all-in-one renewable energy system pairs Panasonic solar panels with Evervolt™ batteries to offer your customers a complete solar + storage solution, manufactured and warrantied by a company you know you can trust. In stock now.