By renewing their membership standing, AUS becomes one of 15 voting members of ILEPA; an organization dedicated to maintaining integrity in the deregulated retail energy market in Illinois.
May 21, 2013–Alternative Utility Service, Inc. (AUS) has renewed its membership to the Illinois Energy Professionals Association (ILEPA) which is a self-regulating body, aimed at standardizing processes and ensuring agents, brokers, and consultants maintain an acceptable level of market knowledge and responsibility while transacting in the marketplace.

"The qualifications of ILEPA membership are very stringent," said Fritz Kreiss, President of AUS. "You have to be licensed and agree to uphold the integrity of the [energy] industry. Our membership standing verifies that we are dedicated to providing licensed, regulated energy brokering services in the state of Illinois and nationwide."
AUS has been licensed as an electric ABC (Agent, Broker, and Consultant) under docket number 09-0574 with the Illinois Commerce Commission since February 2010. It is currently one of only 15 voting members of ILEPA. Kreiss stated, "As voting members, we get to provide input on how to self-govern and promote the ideals for the energy consulting industry."
Energy deregulation has created a new and quickly emerging market along with an overabundance of participants. As of now, there is no established baseline or standard protocol as to how competitive suppliers, sales representatives, consultants or customers are to interact; hence the need for the Illinois Energy Professionals Association.
ILEPA professionals are agents, brokers, and consultants which have demonstrated an in depth knowledge of the Illinois electricity deregulation rules and regulations as well as the growing number of counterparties involved. They have come together with a common goal to provide a forum for developing common interests and upholding the integrity and maintaining the honor in the business of the deregulated retail energy market in Illinois.
Alternative Utility Services, Inc. (AUS) was established in 1993, providing energy brokering and consulting services in deregulated natural gas and electric markets nationwide.
Featured Product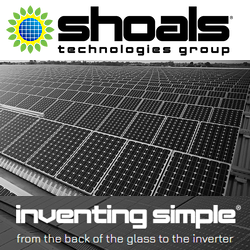 Inventing Simple® isn't just a slogan to us, it's a way of life. Using simple plug-and-play ideology, we revolutionized solar installations in 2003 with our Interconnect System™. Our harnessing system is now the gold standard EPC's use around the world. By using simple ideas, we are making solar energy a more affordable and clean power source for future generations.