Swiss group obtains Indian market exclusivity to distribute German kinetic technology
ZUG/FELDAFING. The meeco Group has recently signed an exclusivity agreement with German kinetic hydropower systems expert Smart Hydro Power GmbH (SHP) to promote and develop Smart Hydro technology-based projects in India. A first demonstration project has been successfully executed and is in operation in the region of Punjab in association with the Punjab Energy Development Agency (PEDA), as communicated last May 2 by The meeco Group.

Smart Hydro Power GmbH (SHP) is a German based specialized engineering company focused on the development and implementation of small hydroelectric power generation systems using solely kinetic power. Based in Feldafing, 35 km South West of Munich, SHP has already installed its kinetic turbine in Switzerland, Brazil, India, Germany and Colombia. This agreement is supposed to support the expansion of meeco into the wider renewable energy domain in the Indian market, known for its huge potential for smart hydro generation systems.
Via its local subsidiary meeco India Pvt Ltd, The meeco Group will develop hydroelectric power projects from scratch subsequently including the import of all components, which cannot be procured in India, and the organization of the local installation of the turbines. To back-up the project efforts in India, SHP will provide its know-how in the assessment of potential sites, technical and engineering support during the project development and execution as well as very importantly training of local personnel.
"India has a very strong potential for the Smart Hydro kinetic hydropower technology. This is why we choose Smart Hydro to allow meeco to offer a solution that uses these natural resources to generate power without emission or harmful infringements on the environment", says Dieter Trutschler, Sales Director of The meeco Group. "This agreement is the outcome of a commitment to deliver affordable and adequate renewable energy solutions with high local content in the Indian market", adds Dieter Trutschler.
About The meeco Group: The meeco Group was consolidated in 2000 and oriented its main focus towards the energy sector. With world headquarters located in Zug, Switzerland, the group currently has over 50 employees working across 4 continents. Thanks to a structured but flexible approach based on its core competencies, meeco has delivered over 250 MW of clean, renewable energy solutions across four continents. The meeco Group accomplishes its mission by providing project developers, investors, governments, and private businesses with the services necessary for timely financing, installation, and operation of clean energy assets.
For further information visit: www.meeco.net
Featured Product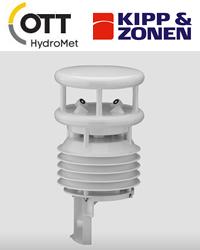 Colocation is a growing trend within the energy industry. A recent study from the US National Renewable Energy Laboratory suggested that installing floating solar arrays on US hydroelectric plant reservoirs could become an important new source of electricity. Recent studies suggest that installing floating solar arrays on US hydroelectric plant reservoirs could become an important new source of electricity. Learn about the advantages of both generation systems, tools to assure smooth operations, case studies, and challenges remaining in this emerging field. Download our whitepaper now!