Aries is present in the largest business to business solar industry event in Mexico. ----- Aries is providing engineering and development services to promote and develop solar projects in LATAM and the United States.
Madrid, May 30th- Aries Power & Industrial, a Miami based company, with expertise providing engineering services for solar projects, attends the Solar Power Mexico 2013 Conference. The company will demonstrate its proven track record developing clean energy technologies throughout the value chain, from early stage development to plant operations, all the while supporting the transformation of the world's economy into a green one.

The growing importance of solar power energy has facilitated the creation of one single event such as Solar Mexico, where industry can come together with potential customers, policymakers, investors, and the other parties necessary for sustainable growth. Aries Power & Industrial is present at Solar Mexico, on May, 29th-31st at Camino Real Polanco, Mexico City.
Jesse Tippet, Business Development Manager at Aries Power & Industrial will deliver a speech with his insight to the Mexican market and special strategies to maximize project viability and minimize energy costs. The presentation to be delivered at the MIREC conference is entitled: PV and Natural Gas: An Ideal Hybrid Solution for the Mexican Energy Market.
About Power & Industrial
Aries Power & Industrial is an independent, global, diversified engineering company that develops efficient solutions for high technology. The company holds a leading position in the renewable energy industry and develops projects in 22 countries. Its range of engineering services includes feasibility studies, promotion, engineering, construction, commissioning, and operation and management of plants. Currently, Aries is growing internationally in several regions worldwide, mainly in Europe, USA, North Africa, Middle East, India and China.
Featured Product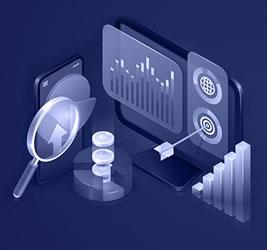 At Precedence Research we combine industry-leading insights with ground-breaking research techniques to help our clients successfully address their unique business challenges and achieve mission-critical goals. Our suite of services is designed to give tailwinds to businesses.