1.5 MW of Community Solar Bound for Boulder, Denver
BOULDER, COLO. (June 5, 2013) National leading solar garden developer Clean Energy Collective announced today it has been awarded three new community solar garden projects through Xcel Energy's Solar*Rewards Community program, bringing CEC's project total within the program to eleven The new 500 kW arrays, two in Boulder County and one in Denver County, will make affordable solar ownership accessible to several hundred more Xcel Energy customers.

The Xcel Energy Solar*Rewards Community program was created in response to the 2010 Colorado Community Solar Gardens Act passed by the Colorado legislature that authorized community solar projects. Since then, more than 160 MW of solar has been installed in Colorado through the Solar*Rewards program.
CEC was awarded eight facilities in the program's first phase, totaling more than 3.5 MW, to serve Colorado customers in Denver, Boulder, Jefferson, Arapahoe and Summit counties, and the City of Aurora. The Boulder Cowdery Meadows Solar array was the first to come online this April. Three additional facilities— Denver/Lowry Solar Array, Aurora/Arapahoe Solar Array, and Breckenridge Ullr Solar Array—are under construction and expect to be completed by August.
"We're excited to continue the work we've begun with Xcel Energy and the communities across the Front Range and Western Slope," said CEC president Paul Spencer. "Community solar is proving an effective energy management tool for individuals and businesses, and it's exciting to see Colorado leading the nation in community-based renewable energy solutions."
Clean Energy Collective constructs , maintains and administers the solar arrays, and the panels are owned by individual community members within the respective counties. Each member receives credits directly on their Xcel Energy electricity bill for the power produced by their panels. Customers can buy in with as few as four panels (1 kW), or purchase as many as needed to fully offset the electricity needs of their home or business. Additionally, all customers receive a 20-year renewable energy incentive from Xcel Energy.
Specific locations for the three new arrays will be announced upon final land approval.
About Clean Energy Collective
Colorado-based Clean Energy Collective is a developer of community-based renewable energy facilities and a national leader in community power generation. CEC pioneered the model of delivering clean power-generation through large-scale facilities that are collectively owned by participating utility customers. CEC's proprietary RemoteMeter® system automatically calculates monthly credits and integrates with existing utility billing systems, enabling all utility customers to easily have clean, renewable power credited directly on their monthly utility bills, without modifying their home or office. www.easycleanenergy.com
Featured Product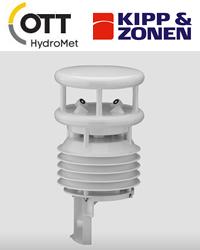 Colocation is a growing trend within the energy industry. A recent study from the US National Renewable Energy Laboratory suggested that installing floating solar arrays on US hydroelectric plant reservoirs could become an important new source of electricity. Recent studies suggest that installing floating solar arrays on US hydroelectric plant reservoirs could become an important new source of electricity. Learn about the advantages of both generation systems, tools to assure smooth operations, case studies, and challenges remaining in this emerging field. Download our whitepaper now!