Prowind is now working with XZERES to focus on a substantial effort targeted at building a large distributed wind investment portfolio utilizing the XZERES 10kW turbine.
WILSONVILLE, Ore., June 6, 2013 -- XZERES Corp. (OTCQB: XPWR), designer, manufacturer and marketer of small (2.5 – 10kW) wind-powered, distributed energy turbines and other renewable energy products, today announced an agreement with Prowind (UK) Ltd.

Prowind, a wind project developer, is now working with XZERES to focus on a substantial effort targeted at building a large distributed wind investment portfolio utilizing the XZERES 10kW turbine. The portfolio will capitalize on the UK Feed-in-tariff program whereby the portfolio will receive a 20 year recurring revenue stream from the tariff program, and the land owner will enjoy the benefit of the distributed electricity produced on-site.
According to XZERES CEO, Frank Greco, "This portfolio model provides the unique advantage of creating a mutually beneficial arrangement with local land owners and at the same time yield an attractive investment return for the portfolio investors. It's a win-win situation and will enable XZERES to deliver a significantly larger number of systems as this program ramps up over the coming months."
Speaking from their Lincolnshire base, the Managing Director of Prowind (UK) Ltd, Mr. Keith Brooks stated, "Prowind identified XZERES' 10kW as the best-in-class small wind system for deployment and the right manufacturer for Prowind's small wind division. The target volumes are 200 turbines before the end of the year and 1000 turbines for 2014." Mr. Brooks further stated, "After 6 months of searching and researching a multitude of manufacturers it was only XZERES that had the three things we were looking for, a world-class product, the ability to manufacture at a rate that we required and a strong management structure."
According to Greco, "In addition to the existing base of turbines operating in the UK, the agreement will further establish XZERES as a prominent player in the UK small turbine market and we are pleased to be working with a world-class organization such as Prowind. In order to meet the anticipated demand we are exploring options for an additional manufacturing facility in the UK."
XZERES' financing partner, Renewable Power Resources, LLC, is playing an active role in supporting this program and further demonstrates their strong commitment to building XZERES into a major global renewable energy company. According to Greco, "As we previously described, Renewable Power Resources offers a wide array of interests and relationships in various areas and their support of this program reflects their ability to add significant value to the Company's strategy and growth opportunities."
For more information about XZERES or any of its products, please visit www.xzeres.com and www.xzeresenergy.com as well as www.xzeres.co.uk
About Prowind UK
Prowind (UK) Ltd was formed in 2011 under the guidance of Prowind GmbH, a company with an enviable record in renewable energy development throughout the world.
The Prowind group of companies - with the head office in Osnabrueck, Germany - specializes in the acquisition, planning, permitting, financing, construction, and operation of power plants driven by renewable energy. The origins of the company are founded on wind energy and this remains the main focus today. To date, Prowind has successfully completed 16 wind farm projects, 1 PV and 3 biomass (anaerobic digester) plants in Germany. The current pipeline includes wind projects in excess of 1,600 MW in many countries across four continents.
About XZERES Corp.:
XZERES Corp. is a renewable energy and clean energy technology company that designs, develops, manufactures and markets distributed generation wind power systems as well as power management and power efficiency solutions for the commercial, light industrial and residential markets. Our grid-connected and off-grid wind turbine systems, which consist of our 2.5kW and 10kW devices and related equipment, are utilized for electrical power generation for applications and markets including residential, micro-grid based rural and island electrification, agricultural, small business and rural electric utility systems, as well as other private, corporate infrastructure and government applications. Our wind power systems are focused on distributed energy, where a specific machine's energy output is largely or entirely used on-site where the equipment is installed, as well as grid-connected applications. While many of our customers take advantage of local net-metering rules within the United States and Feed-In Tariffs (to sell power back to the grid) that are available in Europe and internationally, our wind power systems are not dependent on transmission needs to carry the energy produced to another location and are therefore well suited for remote electrification, available with or without a battery-coupled solution. Our power management and power efficiency solutions are deployed primarily for commercial and light industrial applications, and secondarily for residential usage and target both urban and rural customers. For more information please see the company's web site at www.xzeres.com and www.xzeresenergy.com.
Featured Product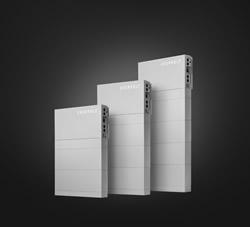 Panasonic's Total Home Energy System is built to deliver. The same battery technology we use to power the world's most advanced electric cars is now available to power your home. But it doesn't stop there. The all-in-one renewable energy system pairs Panasonic solar panels with Evervolt™ batteries to offer your customers a complete solar + storage solution, manufactured and warrantied by a company you know you can trust. In stock now.