Attendees of the 5th Concentrated Photovoltaic Summit USA (23-24 September, San Jose) will get the unique chance to tour Solaria's facility in Fremont.
PV Insider and the Solaria Corporation announced this week that the latter will be conducting an exclusive tour of their Fremont facility, giving attendees a fascinating insight into the progress of their Low Concentrated Photovoltaic (LCPV) technology.

"Solaria Corporation offers optimized solar system solutions to provide the best performance and lowest cost across a wide variety of site location and conditions. Solaria's LCPV modules use patented low-cost technology to increase energy yield and provide reliable performance while matching form and fit of conventional modules," stated a company spokesperson.
The tour, scheduled for September 25 (the day after the main conference concludes), will take attendees around Solaria's solar arrays and demonstrate their tracking technology, before viewing the manufacturing facility. Afterwards, the group will take part in a networking lunch with Solaria personnel.
Attendees will "view first-hand the company's innovative solar tracking arrays and LCPV modules, proving that LCPV is a viable solution," according to the company. "Solaria tracking arrays features state of the art tracking technology, which deliver up to 30% more energy than conventional fixed tilt systems."
In addition, the tour will show "how the tracker's smart use of materials, ease of procurement, installation, and engineered reliability makes it a highly robust and cost-effective choice to maximize the ROI of solar projects."
The tour has limited numbers, so PV Insider strongly advises booking early.
More information about the tour can be found at http://www.pv-insider.com/cpv/solaria-tour.php
Contact
Matt Carr
PV Insider
matt@pv-insider.com
Featured Product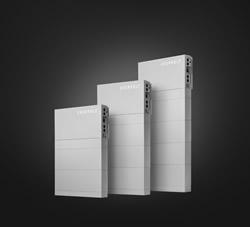 Extract maximum power production from every roof size and shape. HIT® AC Series combines the module efficiency of Panasonic solar panels with the intelligence of Enphase microinverters. A built-in IQ 7X microinverter with Individual MPPT (Module-level Power Point Tracker) tracking helps deliver an all-in-one module that offers design flexibility, reduced installation time, and a higher ROI. Field-replaceable microinverter with no DC wire management required yields lower cost of ownership.