Annual review tracks the good news in solar and wind, and the bad news in biofuels for countries around the world.
Canada consumed 19 TWh (terrawatt-hours) of electricity from renewable energy sources in 2012, an increase of 10.5% over 2011 and scoring #11 in the world in the 62nd annual 'BP Statistical Review of World Energy'.

The United States scored in top place at 224 TWh, up 12.3% over 2011, while China increased 25.1% to consume 141 TWh. Rounding out the top-ten were Germany (+8.2%); Spain (18.3%); Brazil (24.5%); Italy (29%); India (18.4%); UK (28.2%); Japan (8.5%) and France (up 22.8%).
The world average consumption of green power increased 15.2% to 1,049 TWh in 2012. In solar electric, global consumption rose to 93 TWh while Canada's consumption jumped 64.5% to 0.7 Twh. In wind, the world consumed 521 TWh while Canada's consumption of wind energy rose 15.3% to 11.7 TWh.
The Review shows the largest annual increase in US production of oil and natural gas ever recorded, and the largest annual decline in nuclear output. Coal remains the fastest-growing fossil fuel but rising natural gas output in the US resulted in the displacement of coal for power generation, causing the US to experience the largest decline of coal consumption in the world.
There was a drop in the annual growth of overall global energy consumption, to 1.8% in 2012 - down from 2.4% in 2011, partly due to the economic slowdown around the world but also due to increased energy efficiency, notes BP. Output from biofuels fell for the first time since 2000 and global carbon dioxide emissions from energy use continued to grow, but at a slower rate than in 2011.
"For those of us in the energy industry, the challenges are about how we respond to the big shifts we are seeing - a shift in demand towards emerging economies and a shift in supply towards a greater diversity of energy sources, including unconventionals," says Bob Dudley of BP Group. "The data show there is ample energy available; our challenge as an industry is to make the best choices about where to invest."
Data can be downloaded at: http://www.bp.com/content/dam/bp/pdf/statistical-review/statistical_review_of_world_energy_2013_renewables_section.pdf
Featured Product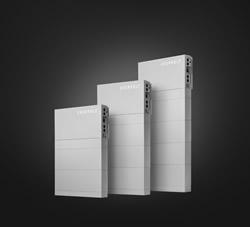 Panasonic's Total Home Energy System is built to deliver. The same battery technology we use to power the world's most advanced electric cars is now available to power your home. But it doesn't stop there. The all-in-one renewable energy system pairs Panasonic solar panels with Evervolt™ batteries to offer your customers a complete solar + storage solution, manufactured and warrantied by a company you know you can trust. In stock now.