Company issues call in light of recent article in The New York Times
HILLSBORO, Ore., June 13, 2013 – Today, SolarWorld called on the world solar industry to establish, embrace and promote an industry-wide acceptable quality limit (AQL) for production of crystalline silicon solar panels sold within the U.S. market. The company issued the call in response to reports of rising defect rates, which threaten the solar industry's hard-won record of high product reliability just as solar undergoes broader adoption and therefore scrutiny.

A recent article in The New York Times highlighted concerns about rising defect rates, especially among imports from Chinese factories. An April 30 industry session titled "The Convergence of PV Materials, Test and Reliability: What Really Matters?" raised similar concerns. Presenters included a doctoral product-reliability specialist from the National Renewable Energy Laboratory. Another presenter cited SolarBuyer data showing a sharp rise in defect rates at a time when Chinese imports peaked. Other media articles have called for reliability standards to address defects.
SolarWorld, the largest U.S. solar-technology provider for more than 35 years, said without urgent attention, reports of increasing defects among crystalline silicon solar panels could undermine low and stable defect rates that the industry achieved in mass production beginning in the 1970s. The company's stance recognizes solar technology as a durable energy appliance; to win mass adoption, it must reliably fulfill expectations of investment-worthy energy performance, as well as safety, for many years beyond initial sales. By definition, an industry-wide AQL standard would set a maximum acceptable defect rate for products from any given producer.
"We in the international solar industry who competitively struggled for decades to maximize solar's reliability cannot now afford to watch inexperienced producers roll back our amazing progress," said Raju Yenamandra, SolarWorld vice president for business development, who has worked at SolarWorld's site in Camarillo, Calif., since 1980.
"As consumers put money down on solar panels that come with performance guarantees of 25 years or more, they deserve to know in advance whether their guarantees are based on sound manufacturing and products," Yenamandra said. "Otherwise, warranties are not worth the paper they're printed on."
Affording easy access to consumers, SolarWorld's U.S. operations stand ready to back claims under a 25-year linear performance guarantee, now an industry standard that the company pioneered. In contrast with defect rates reported to exceed 5 percent among some Chinese producers, SolarWorld's failure rate measures up at between a tenth and a hundredth of a percentage point. Unlike producers cited in The New York Times article, SolarWorld has never settled a warranty claim under a non-disclosure agreement. The company also has never suffered a product recall. These feats result not only from perfecting internal manufacturing checks but also from decades of experience in the field.
Moreover, like domestic competitors, the company complies with high and transparent regulatory requirements of the U.S. and European markets where it produces. Some companies contract out solar-panel manufacturing to foreign factories operating in lax regulatory contexts or only assemble photovoltaic cells into panels.
Recent history in another construction-related industry – drywall – shows just how potent is the risk of indiscriminate adoption of untested products from unproven producers operating in poorly regulated economies. Even today, online news searches show that thousands of U.S. homeowners, regulators, court officers, contractors and real estate brokers still grapple with the physical, financial, even possible health ravages of noxious Chinese-made drywall imported into the U.S. market from 2001 to 2005.
"With solar, the risks loom even larger," Yenamandra said. "Solar products must reliably produce energy for decades to warrant their investment. Further, since they often become key parts of rooftop power plants, they must prove safe. In that light, even scattered reports of high defect rates pose a disproportionate risk for the technology and industry."
About SolarWorld
SolarWorld AG manufactures solar power systems and in doing so contributes to a cleaner energy supply worldwide. The company, located in Bonn, employs approximately 2,600 people and carries out production in Freiberg, Germany, and Hillsboro, USA. From raw material silicon to the solar module, SolarWorld manages all stages of production ‒ including its own research and development. Through an international distribution network, SolarWorld supplies customers all over the world with solar modules and complete systems. The company maintains high social standards at all locations across the globe, and has committed itself to resource- and energy-efficient production. SolarWorld has been publicly traded on the stock market since 1999. More information at www.solarworld-usa.com
Featured Product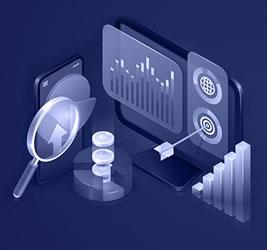 At Precedence Research we combine industry-leading insights with ground-breaking research techniques to help our clients successfully address their unique business challenges and achieve mission-critical goals. Our suite of services is designed to give tailwinds to businesses.