£23m of projects per annum could be hit by cut in support
Future cuts in financial support, known as the Feed-in Tariff, planned for later this year, could slow down or even stop development of small scale hydropower, meaning projects worth £23 million per annum in Scotland could potentially be affected.

Hit by significant delays and uncertainty created by the UK Government's comprehensive review of the FiT scheme in 2011-2012, there is a sizeable backlog of licence applications for small-scale hydro in Scotland and in the UK. By the time these projects are consented they could be subject to a new FiT rate which will be considerably lower than current levels due to the high level of applications this year.
The Scottish hydropower industry wants the planned cuts, which could be as much as 20 per cent from April 2014, to be delayed so that the high number projects currently caught up in the planning system do not disproportionately affect support for future schemes.
Joss Blamire, Senior Policy Manager at Scottish Renewables, said: "In a year when the Scottish hydropower industry is celebrating its 70th anniversary, and still produces the equivalent of 12 per cent of our electricity needs, it is extremely disappointing to learn that the next 70 years look so uncertain.
"The hydropower sector understands the need for the UK Government to cut the cost of the FiT scheme, however, the problem is this system is unsuitable for hydro and should be delayed for at least a year."
Mr Blamire continued: "Another longer term issue is that FiT support cuts are linked to expected, but not actual, build of hydro schemes. Unfortunately, due to uncertainties in financing, grid connections and construction in the hydro sector, projects may be further delayed. This means that projects in future could suffer from cuts in financial support as a result of schemes which were expected to be built, but never were.
"A possible solution to this problem would be to have a one year hiatus of cuts, known as 'degression', in order to deal with the backlog of hydro scheme applications caused by the delayed review by DECC, and then introduce annual cuts in financial support based on small-scale hydro schemes which have been built, not on schemes which only gain pre-accreditation."
Adrian Loening, Director of Mór Hydro Ltd said: "We have been working with partners on the 330kW Allt Mor Hydro scheme at Kinloch Rannoch for more than two years and invested more than £70,000. The threat to our business is very real with as much as £50,000 being lost every year if the 20 per cent cut is applied.
"We very much welcomed the new FiT banding as it encouraged us to progress this project as rapidly as possible but are now dismayed that there is a significant risk of loss of the benefits that were rightly awarded in the FiT review last year."
Featured Product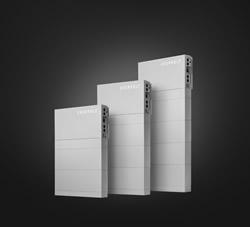 Offer homeowners best-in-class solar and energy storage in one money-saving bundle. Panasonic's new EverVoltâ"¢ Series modules come in 350W, 360W, 370W & 380W models and work seamlessly with their EverVolt battery storage - all warrantied by one of America's most trusted brands.