TÜV SÜD has developed a certification process for systems used to monitor the operating performance of PV power plants. The Czech manufacturer, Domat Control System, was the first company in the world to be certified. TÜV SÜD will bei at Intersolar Europe 2013 in Munich, hall A 3, stand 356.
The new certification was developed in an international cooperation of TÜV SÜD Czech, TÜV SÜD China and the Product Service Division of TÜV SÜD. "It is necessary to monitor the operating performance of photovoltaic power plants continuously to ensure that they actually deliver the electricity yield forecasted", says Jan Vondrovsky, expert for renewable energies and responsible for development of the new standard at TÜV SÜD Czech. To do this, systems which monitor the operating performance of PV power plants have to be individually matched to each operational condition and must also function reliably.

The new TÜV SÜD certification is based on international standard IEC 61724 "Photovoltaic system performance monitoring". Dr. Robert Puto, Global Head Photovoltaics at the Product Service Division of TÜV SÜD in Shanghai, says, "We have also added a number of other quality criteria. Meteorological and electrical data are evaluated for the certification as well as the system's quality and workmanship." Additional important criteria are fault localization, derived operating parameters, solutions for remote monitoring and the quality of the graphical user interface.
Domat Solar System first product to be certified
The Domat Solar System by Domat Control System, Prague, is the first system designed for the monitoring of the performance of PV power plants to be certified by TÜV SÜD in accordance with the international IEC 61724 standard. Radim Barsa, Sales Manager of Domat Control System, says, "This provides us with independent confirmation that our product satisfies the high requirements placed on quality and functionality. Given the vast number of monitoring systems on the market, the certification is also an important differentiating feature for us in global competition and for our cooperation with partners throughout the world."
Featured Product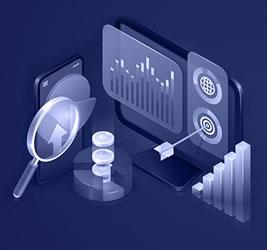 At Precedence Research we combine industry-leading insights with ground-breaking research techniques to help our clients successfully address their unique business challenges and achieve mission-critical goals. Our suite of services is designed to give tailwinds to businesses.