Mortenson's Renewable Energy Groups Adds 300 Megawatts to Its Canadian Wind Portfolio
Alberta, Canada June 19, 2013

Construction is now underway for the 300-megawatt Blackspring Ridge Wind project located in Vulcan County, Alberta. The project is owned by joint partners, EDF EN Canada Inc., a subsidiary of EDF Energies Nouvelles, and Enbridge Inc.
Blackspring Ridge is the first EDF EN Canada wind project to be constructed by Mortenson Construction's Renewable Energy Canada Group but marks the 24th wind project to date to be built by Mortenson for EDF EN Group in North America.
"We're delighted to partner with EDF EN Canada and Enbridge on such a significant project for the region," said Mark Donahue, VP and general manager of Mortenson's Canadian renewable energy business. "We hope that our selection as EPC contractor exemplifies our commitment to growing our presence throughout Canada."
The 300-megawatt project will be comprised of 166 V100-1.8-megawatt turbines and is expected to be the largest wind project in Western Canada. Situated on 48,000 acres of rolling hills and grasslands, the project will provide clean energy to serve over 140,000 households once fully completed.
As EPC contractor, Mortenson will be responsible for the engineering and construction of access roads, foundations, underground collection system, a 240 kV substation, O&M building, met towers, and erection of the turbines. Over 200 workers will be employed throughout construction which is expected to be completed by mid-summer 2014.
To date, Mortenson's Renewable Energy Groups has completed construction on 124 wind projects and 13 utility-scale solar facilities.
About Mortenson Construction
Founded in 1954, Mortenson Construction is a U.S.-based, family-owned construction company. Ranked as the 25th largest contractor in America, and the largest wind power contractor in the United States, according to Engineering News-Record, Mortenson provides a complete range of services including planning, program management, preconstruction, general contracting, construction management, design-build, and turn-key development.
Since entering the renewable energy market in 1995, Mortenson Construction has become the leading builder of wind power facilities in North America having constructed more than 13,000 megawatts of wind power throughout North America. In addition to wind power, Mortenson's Renewable Energy Groups, also construct facilities that generate solar power, emerging renewables and high voltage transmission distribution.
Mortenson has operations in the U.S., Canada and China with offices in Chicago, Denver, Madison, Milwaukee, Minneapolis, Phoenix, Portland, Seattle, Toronto, and Shanghai. For more information please visit http://www.mortenson.com.
Featured Product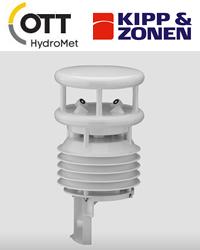 Colocation is a growing trend within the energy industry. A recent study from the US National Renewable Energy Laboratory suggested that installing floating solar arrays on US hydroelectric plant reservoirs could become an important new source of electricity. Recent studies suggest that installing floating solar arrays on US hydroelectric plant reservoirs could become an important new source of electricity. Learn about the advantages of both generation systems, tools to assure smooth operations, case studies, and challenges remaining in this emerging field. Download our whitepaper now!