The core concept of the Powerway split groundscrew technology was to design the groundscrew as a combination of two separate, custom parts: the main pile body and the screw head.
Powerway Renewable Energy Co., Ltd. announced today that it has been awarded a new patent for a"split ground screw" for ground screw foundation applications. In its efforts to continuously revolutionize the market for solar park foundations, part of Powerway's strategy has been to aggressively file and maintain a broad range of patents for its intellectual property. In this way, exclusive ownership of the company's proprietary engineering and design innovations is ensured, thus protecting its current and future solar business.

The core concept of the Powerway split groundscrew technology was to design the groundscrew as a combination of two separate, custom parts: the main pile body and the screw head. This modular design provides us with unprecedented flexibility to meet our customer's needs. Powerway can now offer a broader range of customized groundscrews to deal with a wider variety of solar plant types, soil conditions, and construction challenges.
Conventional groundscrews are manufactured as a single piece, using an integrated forming structure. This limits its flexibility, because different soil conditions may require different shapes and hardness of the leading end. For example, harder rock may require higher-grade steel at the tip of the powerscrew.
To provide screw head tips of different shapes and grades of metal, without having to manufacture an entirely new groundscrew, Powerway split ground screws are made of two separate components, which are welded together: a cast, square, cone-shaped, sharp screw head of 12Cr1MoV grade high-strength steel, and a main pile body of Q235b grade steel.
This design has two obvious advantages: firstly, it facilitates the penetration of hard soil layers by providing screw heads tailor-made with different strengths, shapes, and hardness at the screw head. These can be chosen to match the many different soil conditions that may be encountered. Secondly, it is more cost effective because the main pile body also comes in different shapes, lengths, and thicknesses – so they also can be customized according to different soil conditions. This dual modularity results in greatly increased customization possibilities. As a result, different combinations of the appropriate main pile body and the appropriate screw head give clients more design options, resulting in a more perfect foundation for each specific project.
About Powerway
Powerway Renewable Energy Co., Ltd is dedicated to providing turnkey solutions to solar farm developers and EPC contractors worldwide. With our stringent design systems, fully automated production lines, professional project management team, and comprehensive solar farm construction experience, Powerway has successfully completed more than 600 MW of solar farms worldwide.
Featured Product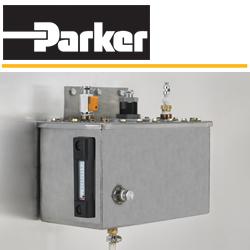 Parker grid tie inverters and power conversion systems are used in numerous applications, including renewable energy harvesting and energy storage. In addition to high efficiency and proven reliability, Parker offers some features unique to the industry, such as the two-phase evaporative cooling system used in the 890GT-B and 890GT-S series. The inherent efficiencies of this refrigerant-based technology enable up to twice the power density or up to 40% higher throughput compared to conventional air cooling. Modular inverter design enables replacement of critical power components in-field, with minimal downtime.