Clenergy has announced the relocation of its American headquarters to San Diego, California with new regional director of operations Mr Alan Ropers. Clenergy America will focusses only Ground Mounting Solutions and Ballasted Mounting Solutions.
Clenergy has announced the relocation of its American headquarters to San Diego, California, as part of a strategic direction to strengthen its market position in North and South America. Since establishing itself in the American market in 2011, Clenergy has firmly focused on quality, innovation and service having sustainability as a priority. Leading this direction and the new location is newly appointed regional director of operations, Mr Alan Ropers.

Ropers draws on five years' within the solar PV industry, incorporating a background within an EPC and Top 5 Module Manufacturer. Equipped with a Master's Degree in Mechanical Engineering and a PV Design Accreditation, Mr Ropers brings a powerful mix of technical and on-the-ground experience to this important leadership role.
"As a previous customer of Clenergy myself, I was always impressed with its level of quality, responsiveness, and engineering expertise. Clenergy provides much more than Solar Mounting Systems", says Alan Ropers. "We partner with our customers to deliver meticulously and professionally designed solutions for every project", says Ropers.
Clenergy sells directly to key Project Developers, EPC contractors and selected Distributors. Local strategy surrounds working closely with customers while focusing only on two forms of projects; Ground Mounting Solutions and Ballasted Penetrating or Non-penetrating Mounting Solutions. By specialising in these two areas, Clenergy are able to offer a competitive, comprehensive solution to its customers.
The new location of Clenergy's American headquarters plus Ropers' leadership appointment is set to position the international solar solutions provider with a stronger presence within the American market. Combined with a strong local strategy and presence, Clenergy is on track with its long term strategic goals.
Additional Information:
Ground Mounting Solutions: can accommodate traditional concrete foundations, screws with SolarTerrace I, a complete competitive steel structure with SolarTerrace I-B, ramming with SolarTerrace II, or a pre-assembled system with SolarTerrace III.
Ballasted penetrating or non-penetrating Mounting Solutions: for flat roofs or ground installations such as landfill sites with SolarMatrix Pro. (project example 2)
About Clenergy:
Clenergy International is a leading Sino-Australian joint venture in the solar PV industry, providing high quality, versatile solar PV mounting products and solutions for commercial, residential and utility-scale customers. Headquartered in Xiamen, China, with branch offices in Australia, Germany, the United Kingdom, Japan and the United States, its inverters and power electronics equipment are supplied with full local technical and service support. An ISO 9001 accredited company, all Clenergy's products comply with international standards. By focusing on quality, innovation and service, Clenergy have been able to achieve rapid growth and build a strong international reputation. Clenergy maintains long-term strategic partnerships with many leading companies in the solar PV industry. Through its partners, Clenergy supplies products and solutions in more than 19 countries around the world. For more information, please visit http://www.clenergy.com/
Featured Product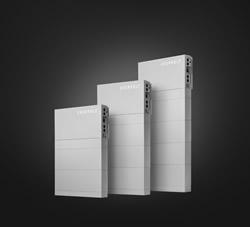 Extract maximum power production from every roof size and shape. HIT® AC Series combines the module efficiency of Panasonic solar panels with the intelligence of Enphase microinverters. A built-in IQ 7X microinverter with Individual MPPT (Module-level Power Point Tracker) tracking helps deliver an all-in-one module that offers design flexibility, reduced installation time, and a higher ROI. Field-replaceable microinverter with no DC wire management required yields lower cost of ownership.