Expansion to Extend Innovation & Collaboration with Several High Tech Sectors
SUNNYVALE, Calif., July 8, 2013 – DuPont today announced the expansion of capabilities within its Silicon Valley Technology Center to include new innovations and collaborations in the fields of energy and electronics. The company plans to use this center to further accelerate product and process development, as well as increase application support to customers around the world and specifically in Silicon Valley.

"For DuPont, this expansion is about collaborating more closely on developing technological innovations for the broad base of industry sectors we serve, including solar energy and consumer electronics," said David B. Miller, president, DuPont Electronics & Communications. "We have a comprehensive ability to perform research, product development, testing and application support all under one roof and we're excited about the new innovations now on our horizon. A stronger presence in the Silicon Valley community means we can build even stronger relationships that support our customers' success globally."
In 2011, DuPont acquired Innovalight, a Sunnyvale based start-up company located at the same site. Since the acquisition, DuPont has continued to invest in facilities, tools as well as lab improvements to enhance the site capabilities. No other material supplier in the world has capabilities for fully integrated development, from solar materials, to cell and panel assembly, manufacturing and testing.
The extended capabilities of this recently renamed DuPont Silicon Valley Technology Center include commercial-grade tools and process capabilities to produce solar cells and solar panels. A rooftop testing station for solar panels is planned for later this year. A new technology lab has been added to explore the formulation of new DuPont™ Solamet® photovoltaic metallization pastes for more efficient solar cells. The lab also will focus on advanced electronic materials and support overall business growth for systems such as radar detection, automotive collision avoidance, high-speed wireless communications, and bendable, stretchable circuit materials to better fit today's electronic designs.
DuPont is a longtime market leader in advanced materials that enable both the solar photovoltaic and electronics industries. In solar, DuPont is the leading supplier of specialty materials with the largest portfolio of products designed to boost the power output and reliable lifetime of solar panels, lowering overall system costs and improving system investment returns for solar. And DuPont continues to innovate in this area. Recently recognized as a leading solar patent producer by the Clean Energy Patent Growth Index, DuPont has been granted nearly 200 patents worldwide for solar innovations since 2008, with over 1,300 patent applications pending.
The Silicon Valley Technology Center is part of a global network of innovation and technology centers within DuPont that unites its integrated science and engineering expertise with advanced applications support to benefit its global customer base, and one of nine global technical centers with a special focus on solar R&D, application development and testing.
DuPont (NYSE: DD) has been bringing world-class science and engineering to the global marketplace in the form of innovative products, materials, and services since 1802. The company believes that by collaborating with customers, governments, NGOs, and thought leaders we can help find solutions to such global challenges as providing enough healthy food for people everywhere, decreasing dependence on fossil fuels, and protecting life and the environment. For additional information about DuPont and its commitment to inclusive innovation, please visit http://www.dupont.com.
Featured Product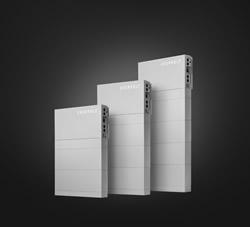 Offer homeowners best-in-class solar and energy storage in one money-saving bundle. Panasonic's new EverVolt™ Series modules come in 350W, 360W, 370W & 380W models and work seamlessly with their EverVolt battery storage - all warrantied by one of America's most trusted brands.