Dogtopia of Old Bridge qualifies for EPA Green Power Partnership through REC purchase from Community Green Energy.
Old Bridge, NJ (July 9, 2013) – Dogtopia of Old Bridge, a facility offering daycare, boarding and spa services for dogs, has "greened up" their electricity usage by purchasing 120 Green-e Energy® Certified Wind Renewable Energy Certificates (RECs) from Community Green Energy, LLC. It is a one-time purchase to cover 8 kWh/square foot of a LEED project over two years.

Dogtopia's RECs purchase qualifies them for EPA Green Power Partner Standing. The Green Power Partnership is a voluntary program that encourages organizations to use green power as a way to reduce the environmental impacts associated with conventional electricity use.
This purchase represents the environmental attributes of 120 megawatt hours of renewable energy generation. It equates to more than 134,263.2 pounds of carbon dioxide not being produced which represents the annual greenhouse gas emissions from 12.7 passenger vehicles.
Community Green Energy RECs are sourced nationally. The purchase of renewable energy certificates (RECs) is supporting electricity production Nationwide. For every unit of renewable electricity generated, an equivalent amount of RECs is produced.
"Having Green-e Energy Certification ensures Community Green Energy RECs are closely monitored and verified," said Fritz Kreiss, president of Community Green Energy. "Certification guarantees that every kilowatt hour of electricity purchased is generated from renewable resources."
Renewable Energy Certificates (RECs) are the accepted way to track and trade the green attributes of renewable energy. They are seen as the "currency" of renewable electricity and green power markets. RECs are also used to provide proof of qualification for various government compliance standards and green certifications such as LEED and EPA's Green Power Partner.
The purchase of RECs helps offset conventional electricity generation in the region where the renewable electricity generator is located. The purchase also helps build a market for renewable electricity and may have other local and global environmental benefits such as reducing global climate change and regional air pollution.
For more information about Dogtopia of Old Bridge, please visit www.dogdaycare.com/oldbridge
For more information about RECs, please visit www.green-e.org
To learn more about EPA Green Power Partner, please visit http://www.epa.gov/greenpower/partners/partners/dogtopiaofoldbridge.htm
Community Green Energy develops and finances renewable energy and energy efficiency projects nationwide. Included among their many projects are community virtual solar, community choice aggregation and utility scale solar development. www.communitygreenenergy.com 262-248-0927
Featured Product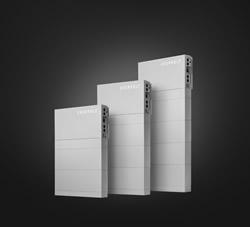 Renewable energy stored in an EVERVOLT home battery system is the perfect backup plan against an uncertain utility grid and weather events. Run key appliances longer and live life when the unexpected happens. EVERVOLT battery storage systems are covered by a complete 12-year warranty from Panasonic.